If you're using Windows 7 64-bit operating system on your computer, chances are you will be getting problems installing and running Java Runtime Environment (Java) software to your browser. Problems might include:
Your browser (chrome, firefox or internet explorer) cannot run or open programs that require Java
Games that require Java cannot be opened
Or other programs that require Java cannot be opened or cannot run.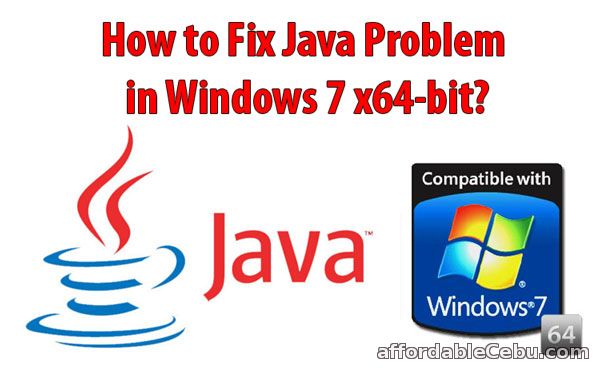 Fix Java Problem in Windows 7 64bit
You can fix this problem by following these tips below:
1. Don't use the Java x64-bit version for your Windows 7 x64-bit OS because it will not work. Instead, use the Java x32-bit version.
2.
Uninstall any versions of unworkable Java from your computer. You can uninstall it by going to
Start button --> Control Panel --> Programs --> Uninstall a Program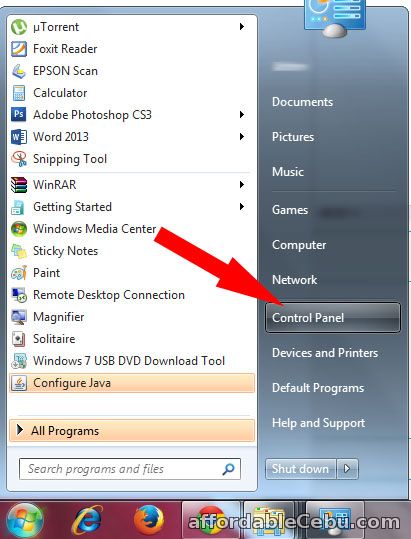 3. After completely removing the Java, download the Java 32-bit by clicking the link below:
The file is archived in a .rar format. So, you must extract the file by using Winrar or any data extractor software.
After installing this Java, your computer/laptop (with Windows 7 64 bit OS) is now running the 32-bit Java Runtime Environment (JRE).
Are you still having a problem with Java running on your computer? Let us know in the comment below.