---
Thinking Tools SM Cebu- Cyberzone Branch and Contact Number
Thinking Tools Cebu, Philippines





Company Name: Thinking Tools, Inc. Philippines
SM Cebu Cyberzone Branch Address: 2nd Level, SM Cebu-Northwing, North Reclamation Area, Cebu City
Contact No. / Telephone No.: (032) 412-1040
Fax Number: (032) 412-1040

Email Address: ttism2@tti.com.ph
Official Website: http://www.tti.com.ph
Type of Industry: Computer-Accessories Retail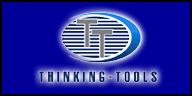 Picture of Thinking Tools Business Logo
Warning! When posting comments, strictly observe correct spelling. Avoid incomplete words such as TY (as Thank You), Pls as Please, gud as good, dpt as dapat, etc. You can comment in English or Tagalog. If you will not follow this simple instruction, your comment(s) will not be accepted or published.
Total comments: 3
3
Janicel Gallego
(03 June 2016 12:54 PM)
Good morning,

Can we ask for a price list of your Desktop Computer? We are planning to buy a computer in your shop. This is for school purposes.

Thanks.
1
rhudy
(24 February 2012 8:39 AM)
do you have a li-ion battery pack model no. M740BAT-6?
how much is the price?