---
Organizational Structure Chart of DepEd
This is the Organizational Structure Chart of the Department of Education (DepEd) of the Philippines.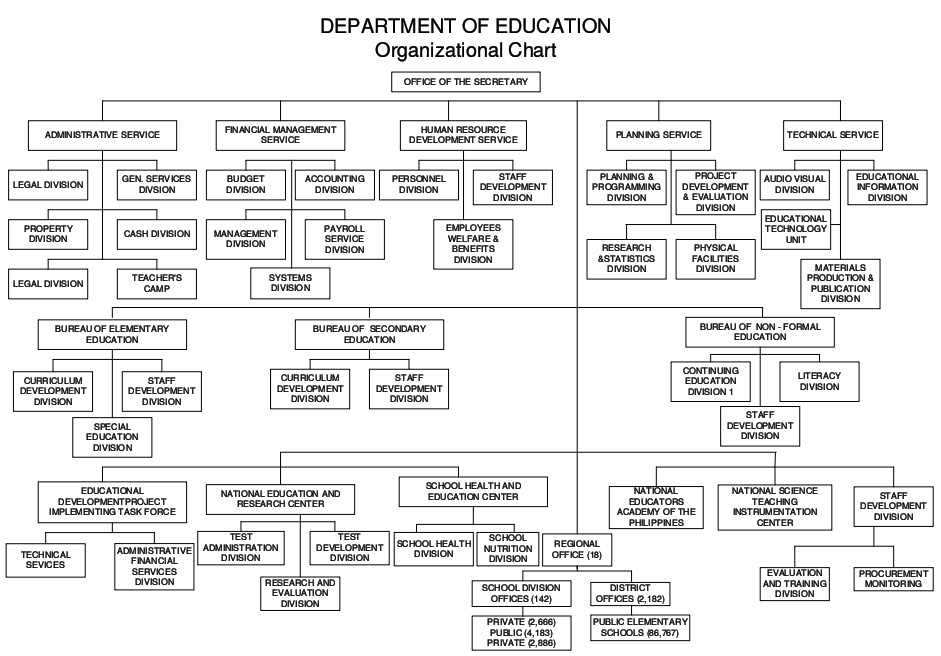 To download this chart, right-click on this chart and click Save Image As.
The highest office of the organization is the Office of the Secretary. The main divisions of the DepEd Office are:
Administrative Service
Financial Management Service
Human Resource Development Service
Planning Service
Technical Service
Educational Development Project Implementing Task Force
National Education and Research Center
School Health and Education Center
National Educators Academy of the Philippines
National Science Teaching Instrumentation Center
Staff Development Division
Regional Office
Reference: deped.gov.ph
Warning! When posting comments, strictly observe correct spelling. Avoid incomplete words such as TY (as Thank You), Pls as Please, gud as good, dpt as dapat, etc. You can comment in English or Tagalog. If you will not follow this simple instruction, your comment(s) will not be accepted or published.