The
8.5 x 13
which stands for 8.5" (inches) x 13" (inches) is the
size of the long bond paper in the Philippines
.
It's different from the American (US) legal size bond paper having a size of 8.5" x 14".
You can see in the screenshot the
8.5 x 13 paper size
below: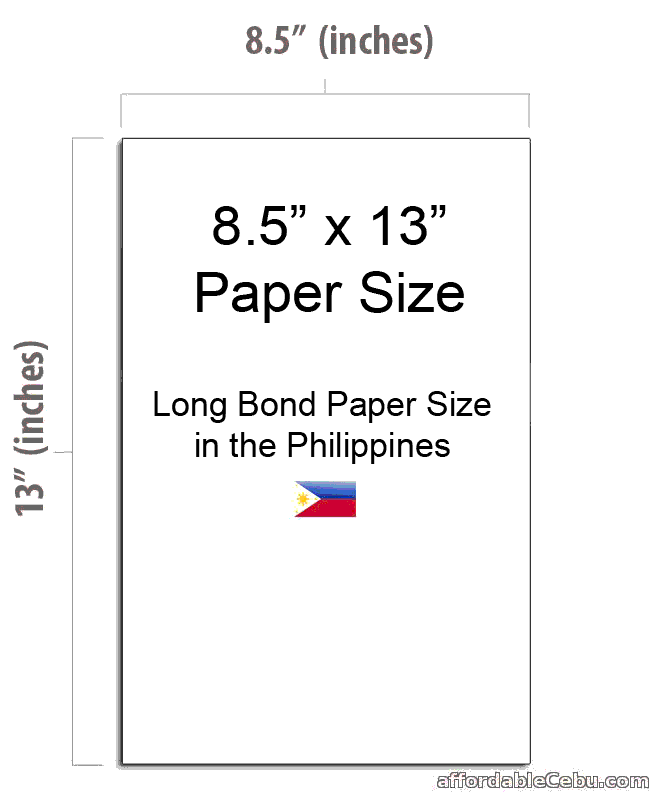 The
8.5 x 13 paper size
is usually used in research papers and thesis writing in the Philippines.
How to Set the 8.5" x 13" in Microsoft Word?
You can set an
8.15 x 13 paper size
in Microsoft Word by going to PAGE LAYOUT --> Size --> More Paper Sizes --> Paper --> Paper size. Set the width to 8.5" and height to 13".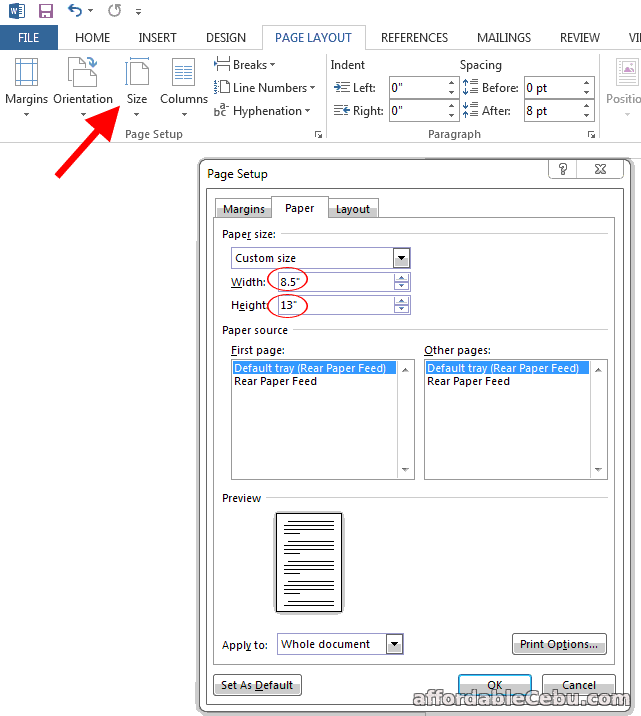 The
8.5 x 13 paper size
is widely used as the document size for academic writing in the Philippines such writing research papers, thesis paper, project proposals, etc.
Most businesses also use this paper size for writing financial reports, business proposals, business projects, etc.
Are you having difficulty in adjusting the size of your document into 8.5" x 13"?