You might be confused on whether A4 is the same with short or long bond paper. A4 is different.
A4 is shorter in size than the long bond paper and longer in size than the short bond paper.
What's the exact size of A4 bond paper?
A4 Bond Paper Size
A4 bond paper has
8.27 inches width
and
11.69 inches height
:
8.27" inches (equivalent to 210 mm) - width
11.69" inches (equivalent to 297 mm) - height
A4 Bond Paper Size Illustration
Here's an illustration of the
A4 bond paper
with its exact size: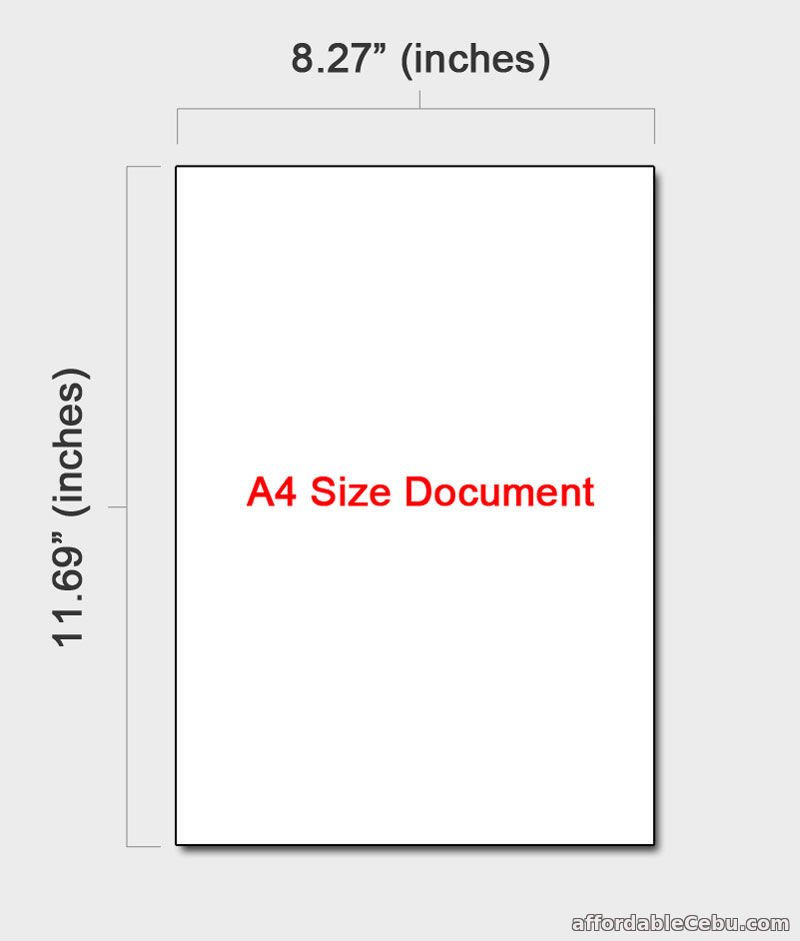 You must also be aware that the A4 bond paper size is different from the short bond paper size.

Short bond paper size is 8.5" x 11" (equivalent to 21.59 cm x 27.94 cm).

Do you want to know any other bond paper size shown in an illustration. Just tell us in the comment below.