---
Cleaners/Janitors
Ad Type: Offer | Location: Outside Cebu
| Views: | Comments: | 15 September 2014
-Clean the buildings/offices by sweeping and mopping the floors, emptying the trash, shining the furniture, etc.
-With knowledge and experience in janitorial services.
-Open to all applicants not more than 40 years old.

Possess a passport.

Willing to be assigned in Doha, Qatar.


Applicants will be referred to an agency based in Doha, Qatar.
Interview thru Skype with the assistance of AIO MSSI Team.
Pictures
---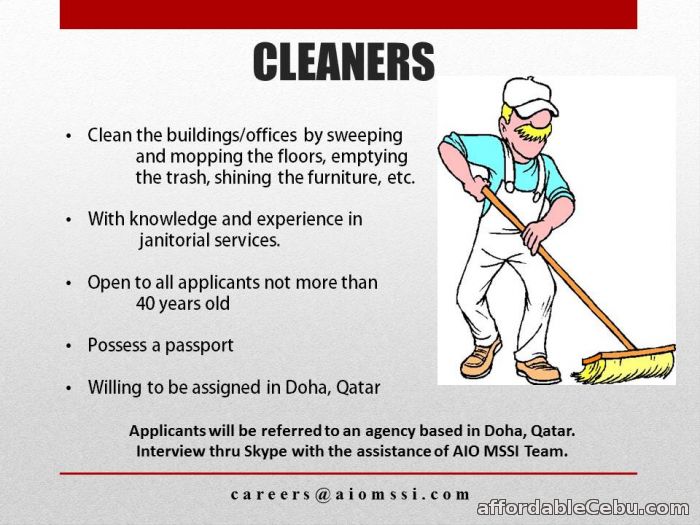 Share this Ad
Total comments: 1

Oti Akwasi Dwumah [Entry]