---
2 bedrooms condo for sale in calyx cebu
Ad Type: For Sale | Location: Cebu City
Views: | Comments: | 31 August 2016
The Calyx Center is a flagship project of Innoland Development Corp., which offers an eco-friendly environment to its residents and retailers by incorporating living with nature through the use of rainwater, wind by its open channels in the building, and land by the provision of trees and greenery in the location.

RESALE UNITS:

2 BEDROOMS
Floor area: 69.95 sqm
Total Selling Price: Php 10,100,000.00
2 BEDROOMS
Floor area: 94.46
Total Selling Price: Php 13,500,000.00
FOR MORE DETAILS... Please visit www.crs25realty.com
FOR MORE PROPERTIES... Please visit www.crs25realty.com

OTHER FACILITIES AND AMENITIES
100% power back-up for the whole building is assured through 3 generators with 1 MVA capacity each.
24-hour security. In the building and around Asia town IT Park
Car park for 324 vehicles in 5 above ground levels and 1 basement area.
Landscaped green space is designed around
the ground floor with promenade, restaurants, al fresco dining, banks and shops to complement the
CALYX LIFESTYLE
Around Asia town is parkland for jogging and biking. And at night, entertainment and fun in restobars.
Within walking distance are churches and schools along Salinas Drive.
PAYMENT TERMS
A. Spot Cash
FOR APPOINTMENT CONTACT :

ALMIRANTE HERBIETO
Real Estate License #: 0005812
Email: crs25realty@gmail.com
Mobile: +63920-9640292
Mobile: +63925-5640292
Website: http://www.crs25realty.com
Website: http://www.ceburealtyshop.com
FOR MORE DETAILS... Please visit www.crs25realty.com
FOR MORE PROPERTIES... Please visit www.crs25realty.com
Pictures
---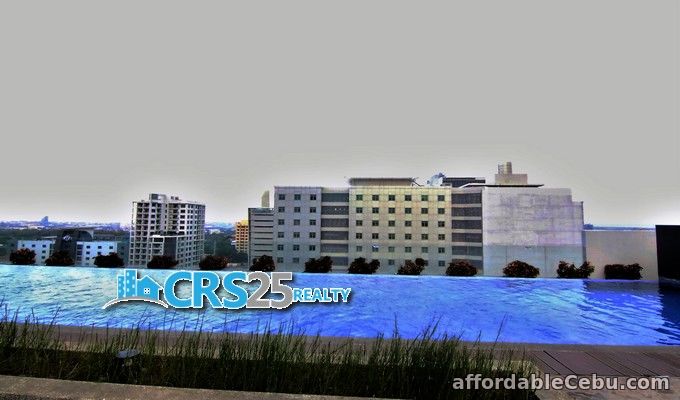 Share this Ad