---
Pacific Grande Resiences(SOCIALIZED UNIT)READY FOR OCCUPANCY
Ad Type: For Sale | Location: Lapu-Lapu City
| Views: | Comments: | 22 June 2018
Description
WHY RENT IF YOU CAN OWN?
Socialized Unit for SALE
Tamiya Lapulapu City, Cebu
As low as 50,000/month(SPOT PARTIAL EQUITY)
UNIT DETAILS
1 CR
Living & Dining Area
Kitchen Area
Floor Area : 12.50 sq.m
PAYMENT TERMS
Total Contract Price: Php847,000.00
Reservation fee: 20,000 pesos
Partial Equity : Php50,000(CASH)
PAY BALANCE TO MOVE IN – Php411,700.00(Including Tax & Balance Equity)
Balance: loanable thru pag-ibig Financing
:php450,000(loanable amount)
pag-ibig approx monthly amortization:
30years: 1,897.22/month
25years: 2,133.95/month
20years: 2,495.69/month
15years: 3,107.62/month
10years: 4,345.23/month
5years: 8,805.12/month
PACIFIC GRANDE RESIDENCES
Location: Tamiya Lapulapu City, Cebu
Status: Near RFO
Type: Residential
Deliverable: Finished Unit
Model: Socialized
BUILDINGS/ROOM FEATURES
Stairs and Hallways are wide
Porcelain Tiles Floors
UPVC Sliding windows with screen and Tampered Glass
Steel doors with wood grain designed
Electronic locking System with card keys
PPR pipes with stainless metals are materials use in water lines
Sanitary lines are designed for easy maintenance
RESIDENTIAL PURPOSE
Quite and safe location
24 hours Security Guard
Clean Environment
Near to walking area
LOCATION
Less than 500 Meters from the Mactan Export Processing Zone 2,
About 1 Kilometer from the Lite Industrial Park (MEPZ 3)
it is connected to 3 major roads
it is located near the center of the Mactan Island it means near to any point you want to go in the Island.
COMMUNITY FEATURES
10 meters main road
Arcade walkway, 2 Meters left and 2 meters right
34 Commercial rentable space to serve the direct needs of Pacific Grande Community and General Public
1,352 residential room 12.50 square meters to 24 square meters
330 Parking Spaces for cars which 90% Basement parking
350 Parking Spaces for Motorcycle 100 % Basement Parking
Perimeter Fence
Quite Ground Floor Residential Rooms because all cars and motorcycle are in the basements
Good water supply designed to maintain a pressure head of 5 meters in the fourth floor
Good drainage and sewerage system
Community Garbage Collection and area will be provided
Community Laundry will be organize.
Community Day Care for small children will be organize
Community Chapel will be organize
Community Gym will be organize for men and women.
Pacific Grande Residences is the cheapest mid-rise residential condominium of all times in Mactan, Cebu. Located right in the business district of Mactan, Lapu-lapu City, Cebu. It is a socialized condominium project for a low income Filipino family who wish of owning their own home thru Pag-ibig Fund loan. This project is very good for investment too with assured profit returns. It is easily rented out by a Mactan workers who are currently living in Cebu area. MEPZA workers population approximately 10,000 employees as the best market for any investors.


 
PLEASE CALL OR TEXT FOR COMPLETE DETAILS AND VIEWING 
ARACELI S. DANIOT 
( SUN) +639323749133 
(SMART)+639093086678 
(GLOBE)+639778047785 
(LANDLINE) 032-316-8620 
PRC REG. License #: 0025074 
M2M Realty & Brokerage 
email:daniot.araceli@yahoo.com
I OFFER ALL PROPERTIES HERE IN CEBU ( Just feel free to ask me if you want some properties (Condos , Houses & Lots) 
***BROWSE FOR MORE PROPERTIES BELOW*** 
PHOTOS 
(CEBU MORE PROPERTIES CONDOMINIUM HOUSE AND LOT) 
https://www.facebook.com/pg/CebuMoreProperties/photos/?tab=albums 
(MESSAGE YOUR INQUIRIES HERE) 
https://www.messenger.com/t/daniot.araceli
Pictures
---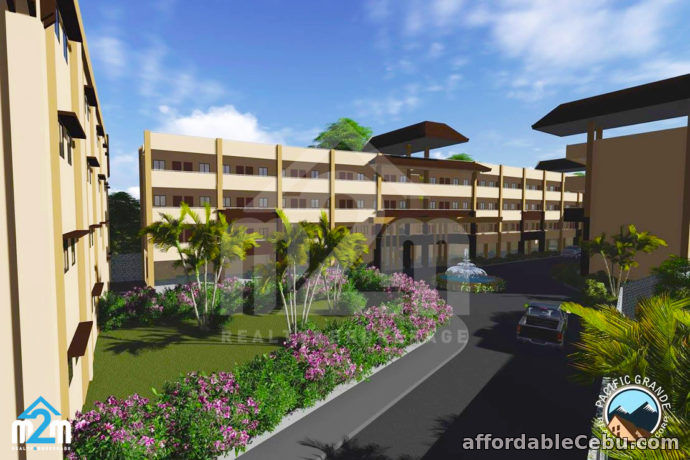 Share this Ad