---
5 bedrooms 3 level house for sale in Talisay city cebu
Ad Type: For Sale | Location: Talisay City
Views: | Comments: | 15 September 2016
Newly renovated, well maintain spacious house with 5 bedrooms, 4 toilet and bath, roof deck and 2 car garage. Gated house in a secure and safe community.
Solid 3 level structure sitting on prime lot in Talisay City Cebu, very near to SRP and the scenic mountains of Cebu. Just a minute drive to malls, universities, restaurants, schools, hotels and public offices.
DO YOU LIKE THIS PROPERTY ?
HOUSE DETAILS:
Lot Area: 180 sqm
Floor Area: 400 sqm
Price:Php 13,500,000.00
5 Bedrooms
4 Toilet & Bath
Walk-in Closet on Masters bedroom
Kitchen
With Mini Bar
Rooftop Living Area
Lanai
2 Car Garage
Storage area

FOR APPOINTMENT CONTACT :
ALMIRANTE HERBIETO
Real Estate License #: 0005812
Email: crs25realty@gmail.com
Mobile: +63920-9640292
Mobile: +63925-5640292
Website: http://www.crs25realty.com
Website: http://www.ceburealtyshop.com
FOR MORE DETAILS... Please visit www.crs25realty.com
FOR MORE PROPERTIES... Please visit www.crs25realty.com
Pictures
---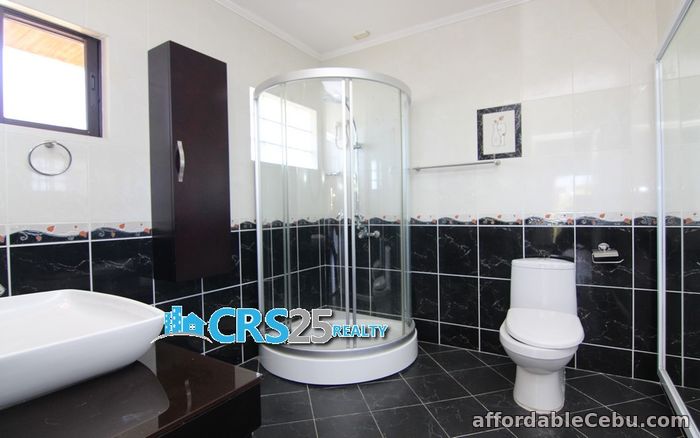 Share this Ad