---
Lot for sale at monterrazas de cebu
Ad Type: For Sale | Location: Cebu City
Views: | Comments: | 18 July 2016
Lot for sale in North Ridge, Monterrazas de Cebu
Perspectives befitting royalty.
BEHOLD – Rising over a thousand feet above sea level. An eminence commanding Cebu, Mactan and Bohol. Straddling eight hills looking out to the east. Hidden for generations.
BENCHMARK – The last, and the largest of any contiguous mountain property available in the heart of Cebu City. Unparalleled. Exclusive. And absolutely magnificent . Monterrazas is like no other.
BELONG – Shared passions. A circle defined by taste. Thrive in an environment with a truly global lifestyle. This is where the love for life brings people together.
A PROJECT LIKE NO OTHER, A DESIGN LIKE NO OTHER – A rare gem kept with the Villalon family for generations, this is the last and largest of any contiguous mountain property in the heart of Cebu City. Rising majestically in Guadalupe with a commanding view of the Cebu, Mactan and Bohol, Monterrazas de Cebu is envisioned to be the premier residential community of the Queen City.
Project Profile :
The Largest contiguous property located at the heart of Cebu City
An integrated master-planned community with varied residential, institutional and commercial clusters
Covering an extensive 200 hectares of land, the project is being completed in phases, with the first being The Peaks, launched in May of 2007, and second phase North Ridge launched in April 2008.
AMENITIES : Clubhouse, infinity pool, gazebos, parks and playgrounds
FACILITIES : Underground utilities, wide roads, gated and fenced, security system, flood control system.
AMENITIES:
Resort type clubhouse
Multi-sport courts
Trails for walking or jogging
Clustered communities
Scenic view deck
Playgrounds and pocket parks
AVAILABLE UNITS
Block 31
Lot size: 411 sqm – Php 13,188.00/sqm = Price: Php 5,420,268.00
Lot size: 469sqm – Php 13,188.00/sqm = Price: Php 6,185,172.00
Block 1
Lot size: 336 sqm – Php 15,888.00/sqm = Price: Php 5,338,368.00
Lot size: 415 sqm – Php 15,888.00/sqm = Price: Php 6,593,520.00
Lot size: 450 sqm – Php 16,888.00/sqm = Price: Php 7,599,600.00
Block 2
Lot size: 370 sqm – Php 16,888.00/sqm = Price: Php 6,248,560.00
Block 3
Lot size: 366 sqm – Php 16,888.00/sqm = Price: Php 6,181,008.00
You may for more details and assistance
__________________________________________________________
PAYMENT OPTION:
Option 1: SPOT CASH – 15% discount within 7 days
10% discount within 30 days
Option 2: DEFERRED CASH – 12 months with 5% discount
24 months, no discount with 0 interest
Option 3: PAY LITE: 25% Outright Donwpayment, 75% Balance payable in 36 months
Option 4: TERM PAYMENT: 15% Downpayment and 85% thru Bank
FOR APPOINTMENT CONTACT :

ALMIRANTE HERBIETO
Real Estate License #: 0005812
Email: crs25realty@gmail.com
Mobile: +63920-9640292
Mobile: +63925-5640292
Website: http://www.crs25realty.com
Website: http://www.ceburealtyshop.com
Pictures
---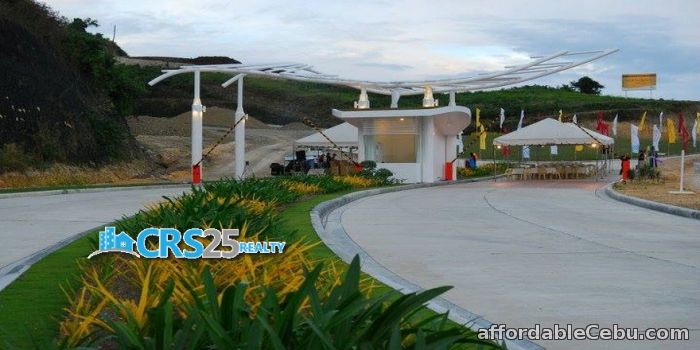 Share this Ad