---
BPOSeats Serviced Office & Seat Leasing Services
Ad Type: For Rent | Location: Cebu City
| Views: | Comments: | 27 January 2021
INNOVATION DISTINGUISHES BETWEEN A LEADER AND A FOLLOWER- Steve Job

Your People look up to you.

They respect you because you believe in them.

And they need you.

Don't disappoint them if you can still do something.

Because BPOSeats will help your business continue in post-pandemic situations.

Affordable & Customizable Office Space Solution so you can continue your mission to serve customers and your people.

Choose your location: Pampanga, Cebu, Mandaue

Ideal for outsourcing and non-outsourcing:
✨PROJECT-BASED CAMPAIGNS
✨ESL/VIRTUAL ASST BUSINESS
✨CONTACT CENTERS/ BPO
✨LOCAL BANKS/ TELCO COMPANIES

From Small to Large Teams

✨ 8 SEATS- USD 1,200.00 PER MONTH
✨19 SEATS - USD 2850.00 PER MONTH
✨30 SEATS - USD 5,670.00 PER MONTH
✨126 SEATS - USD 17,640.00 PER MONTH

AND GET EXCLUSIVE ACCESS TO THE FF:

✨24/7 IT AND ADMIN SUPPORT
✨24/7 CCTV /RFID SYSTEM/ PERSONNEL SECURITY
✨24/7 EXCLUSIVE AND DEDICATED OFFICE
✨24/7 LIGHT AND WATER/ CENTRAL AIR CONDITIONING/ HIGH-SPEED INTERNET
PLUS MORE!!!

Talk to us!
Call: CEO Ms. Amanda +63 915-950-7909
Office Landline: 032-263-2528
E-mail: amanda@bposeats.com
Facebook: Seat Leasing & Serviced Offices for BPO - Philippines

RESERVE YOUR OFFICE NOW!!!!
Pictures
---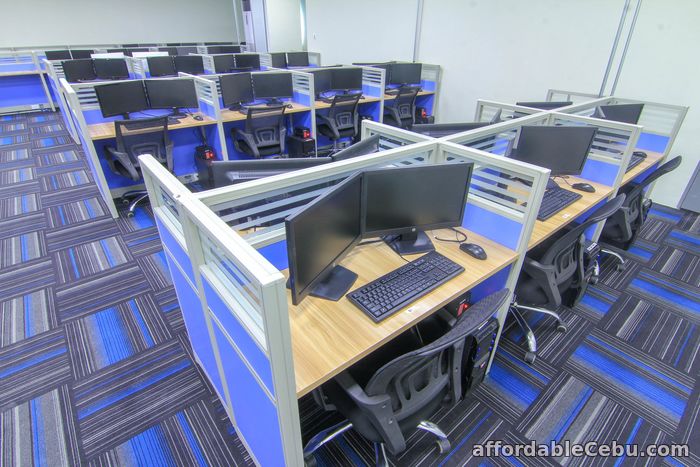 Share this Ad