---
Rooms For Rent In Cebu City
Ad Type: For Rent | Location: Cebu City
| Views: | Comments: | 26 April 2015
ROOM FOR RENT, Avocado Street, Mambaling Cebu City, going south of Cebu City. A compound type environment. With gate. Quiet place. Concussive for working professionals, students & post graduates taking reviews for the bar exams. For inquiries, call or text, 0922-5452847.
1. Free light and water.
2. No curfew.
3. ₱2,800.00, good for 2 persons only.
4. ₱2,000.00, good for 1 person only.
5. Kitchen, Laundry & Bathroom/Comfort Room shared by co-tenants.
6. Separate entrance
7. No pets allowed.
8. Good singles & couple with no children.
9. Additional charges for electric on appliances depending on what kind of units.
10. One month advance rental only.
11. Near Shopwise, SuperMetro, & soon to open SM City Side.
12. Near Jollebee, Mac Donald Fast Food & other fast food chains.
13. Near Banks, and market.
Pictures
---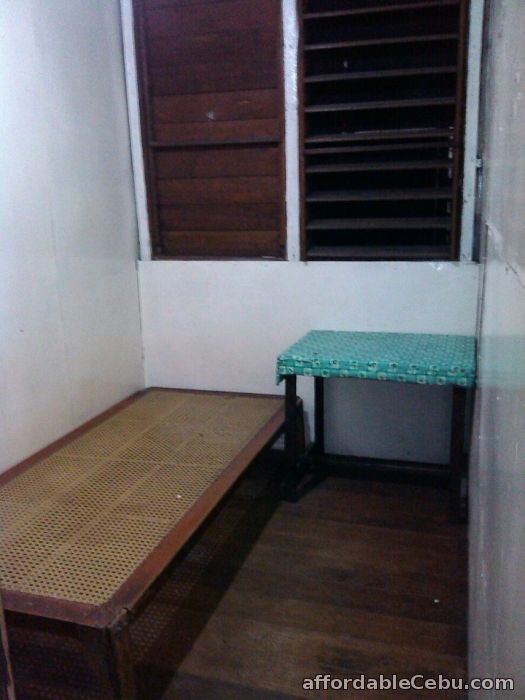 Share this Ad