---
Aclaim 2 Nasal CPAP Mask
Ad Type: For Sale | Location: Outside Cebu
| Views: | Comments: | 12 November 2015
Entropy Marketing sells Medical Supplies
"Your Affordable High Quality Medical Supplies Provider"
We carry multiple brands with different quality and pricing levels
Wholesaler and Retailer
Aclaim 2 Nasal CPAP Mask
Brandnew
*Mask and headgear comes fully assembled, which saves setup and fitting time
*Air flow diffuser promotes quiet operation so your sleeping partner won't be disturbed *Comes with two sizes (Small and Large) of silicone seal
*Breath-O-Prene headgear is cool, lightweight and comfortable
*Fixed forehead rest simplifies fitting
*Aclaim2's unique glider mechanism allows more freedom of movement and stops the mask being pulled askew during the night.
ALSO AVAILABLE
Fisher & Paykel Full Face CPAP/APAP/BiPAP Mask, HC431 PHP 12000 ( 2nd picture)
Fisher & Paykel Pilairo Nasal CPAP/APAP/BiPAP Nasal Mask, 400420 PHP 11500 (3rd picture)
PAYMENT OPTIONS:
**** Cash only
We're open from Mondays to Saturdays, and even Holidays!!!
Address : #10 Nalugod Street, Sto. Nino (Bayan), Marikina City
For immediate reply to your inquiries & other information, call:
PLDT: (02) 475-1039 / (02) 701-9927 / (02) 544-8492
SMART: (O930) 406-1066 / (0949) 708-5368
GLOBE: (0926) 279-5779 / (02) 940-9088
SUN: (0933) 57-97-507
We deliver anywhere in the Philippines
Buyer pays Shipping & Handling fees
Pictures
---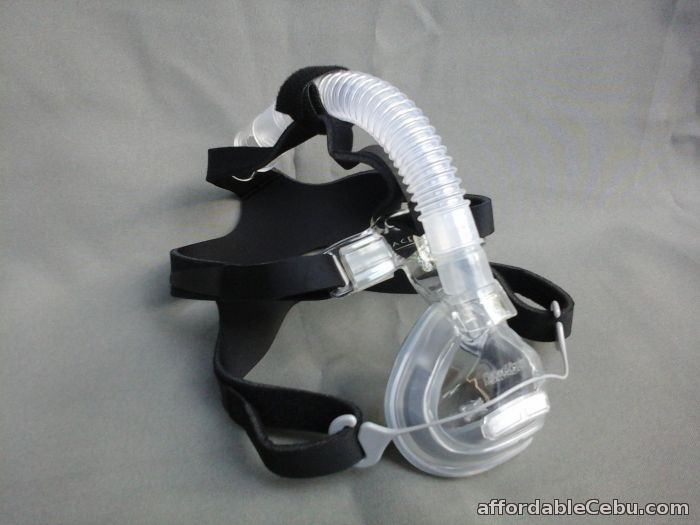 Share this Ad