---
Smart Peephole Auto with Sim = P 4,999.00
Ad Type: For Sale | Location: Cebu City
Views: | Comments: | 23 March 2013
Product Information:
Model: Pro
Item Description: Smart Peephole Auto with Sim
Specifications:
Pro
2.0 mega pixel surveillance anti-pry camera.
Support Micro SD card, up to 32GB.
1500mAh Lithium battery+250mAh built-in battery, long standby.
Infrared Night Vision to see the dark corridor clearly.
Shoot photo/record video automatically.
Auto detect and alarm to alert illegal intruders and burglars.
Video messages, visitors can leave messages even when you are not at home.
PC Sync to upload/download data easily.
Calendar, convenient for your daily life.
DIY MP3 Ringtone.
Phone mode, it will dial homeowner mobile when visitors ring the doorbell
SMS /MMS Alarm
Support Frequency band 850/900/1800/1900MHZ
CE/FCC/RoHScertificated.
Door Thickness:1.2"~4.2"
Door Hole Range:0.5"~2.2"
Pictures
---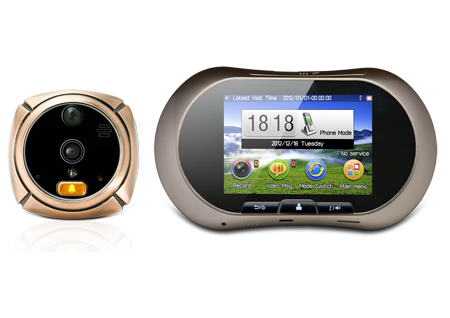 Share this Ad