---
Carbon Fiber and Matte Black Vinyl Stcikers
Ad Type: For Sale | Location: Cebu City
| Views: | Comments: | 06 February 2017
bon Fiber and Matte Black!!
*Carbon Fiber very flexible wrap vinyl,Easy to install on the smooth and flat surface. 'Bubble Release''for easiest application.Textured Durable Flexible Realistic feel.
*Matte Black: Matte flat black Vinyl film Wrap sticker Decal Bubble Free air.

Carbon Fiver Size:5ft
Meter: 50
Retails Price: Php 27.00
Wholesale: Php 25.00

Matte Black Size: 5ft
Meter: 50
Retail Price: Php 16.00
Wholesale: Php 14.00

For Faster Transaction Please Email us:
(smart) 0912 082 7348
(sun) 0922 844 8894
(globe) 0956 844 3300
Email: marketing@indigo.ph

You may also visit our facebook Page: https://www.facebook.com/primecal/?fref=ts

Note: For Bulk Orders Please Contact us directly for discount.
We only Interested Email,Call,text.No pm on this site!
Pictures
---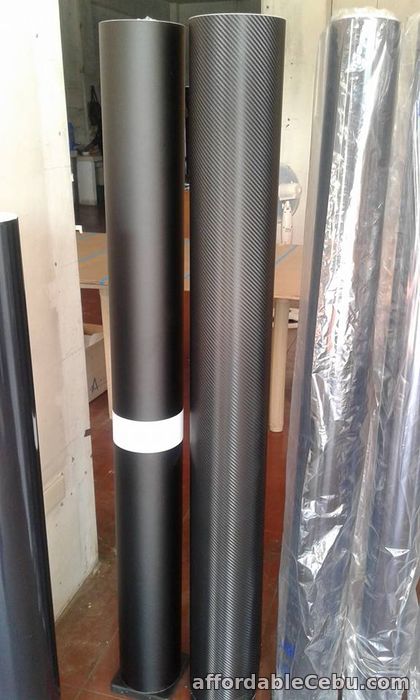 Share this Ad
Total comments: 1

Juvil heyrana

(14 March 2018 12:33 PM)

[Entry]