---
Bosch ve injection pump 4bt for sale
Ad Type: For Sale | Location: Alcantara
| Views: | Comments: | 08 September 2020
Bosch ve injection pump 4bt for sale

The same quality the best price, the same price the best quality.

#bosch ve injection pump 4bt#
#SEP#

Contact Person:Chris Chen
Whatsapp: 86-13635206588

Place of Region: China
Guarantee time: 180 days
Delivery Port: Xiamen
Delivery Time: 5-7 Days
Packing: Neutral Packing
Company type: manufacturer
Certification: ISO9001

China Lutong Parts Plant have been specializing in manufacturing auto parts for 28 years. Our main products include Head Rotor (VE Pump Parts), Injector Nozzle, Plunger/Element, Delivery Valve, Control Valves, Injectors, Cam Disk, Repair Kits, Feed Pump etc.

Our aim and business policy is to give the customer a reliable quality product and service, alternative to the OE products. The parts are quality assured to ISO9001: 2008 and are subject to regular internal and external audits ensuring that quality is the highest standard.

Packing: 
Carton Box
All our products are well packed to keep products away from damage or moisture. 

Shipping: 
1. If have stock, will delivery the goods within 3 days. 
2. If don't have stock, it will take about 15 days order from factory. 

For ordering our goods, please kindly show us the specific model, part name, part number and required quantities. Your orders are welcomed. 

Wish you could enjoy our excellent quality with factory direct price.
Pictures
---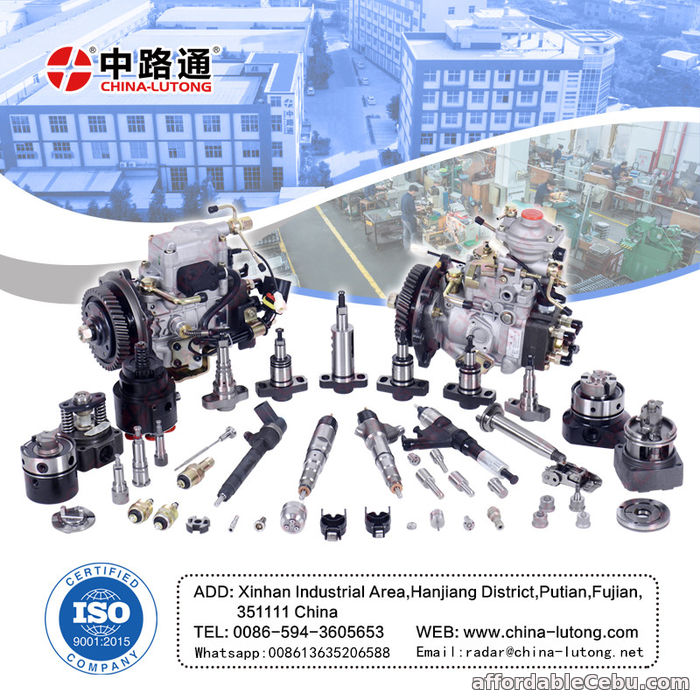 Share this Ad