---
s80h common rail piezo injector tester
Ad Type: For Sale | Location: Alcantara
Views: | Comments: | 31 December 2019
s80h common rail piezo injector tester

Whatsapp/Tel:0086-18659458099
Sandy
DEC
Product name:s80h common rail piezo injector tester
Component: Fuel Injection Device
Stroke: 4 Stroke
Fuel Saver Type: Electronic
Transport Package:Neutral Packing
Origin: China
Car Make: Diesel Engine Car
Body Material: Steel
Certification: ISO9001
Cylinder: Multi-cylinder
Carburettor Type: Diesel Fuel Injection Parts
Trademark: China-Lutong
Specification: diesel fuel injector nozzle
HS Code: 84099199



S60H
S60H type fuel injection tester is a special instrument for the operation test of diesel engine.
It is suitable for following performance test:
Firstly, initiative injecting press of injector;
Then sound of needle value vibration;
Thirdly, spraying shape and sealing function of needle valve and nozzel body mating pair;
Lastly sealing function in response to press.
S80H
The S80H diesel injector tester is used to adjust and calibrate the injection nozzle opening pressure and to carry out leakage, spray pattern and chatter characteristic tests.
For nozzle size R, S and T.
In basic design with 0-60 Mpa (0-600 bar) pressure gauge.
In conjunction with a specially ordered pressure gauge, this tester can also be used for testing light crude oil injection valves.
Design Features:
1. Modulated driving signal to ensure the safety of the solenoids of the injectors
2. Injector driving signal Adjustable frequency and pulse width
3. Short circuit protection for solenoid driving signals


We also wholesale:
1: Diesel Fuel Injection Pump Test Bench (12PSB, BD850-CMC, BD960-CCIT).
2: Common Rail Pump Test Bench (CR815).
3: Common Rail Injector Tester (PQ1000, CR1000+S60H).
4: EUI/EUP Tester with Cam Box.
5: VP37/VP44 Pump Tester.
6: Dynamatic Balancing Machine


Commom rail the main advantages of the common rail direct fuel injection can be summarized in reduction of exhaust and noise emissions, better fuel efficiency and improved overall engine performance. The system consists of a high-pressure pump,injectors, a rail, and an electronic control unit.
China Lutong is one of professional manufacturer engaged in diesel fuel injection system.Our main products include Head Rotor (VE Pump Parts), Injector Nozzle, Plunger, Delivery Valve, Control Valves, Injectors, Cam Disk, Repair Kits,Feed Pump and more.CHINA-LUTONG had honor to get the ISO9001:2008 Certificate. Passed the ISO9001 certificate is a certify that company management, production standardization and quality control system have already reached the level of international standard.
It proves company have strong capacity to supply customers satisfied high quality standard diesel injection spare parts.
Diesel Injector Nozzle Tester
bosch diesel injection nozzle test
bosch diesel nozzle tester
bosch fuel injector nozzle tester
bosch injection nozzle tester
bosch injector nozzle tester
bosch nozzle tester
bosch nozzle tester efep 60h
Bosch S60H diesel nozzle tester
s60h common rail injector nozzle tester
S60H Fuel Injector Nozzle Tester
S60H fuel nozzle validator tool
s60h nozzle tester
S60H Nozzle Validator
s80h common rail piezo injector tester
Pictures
---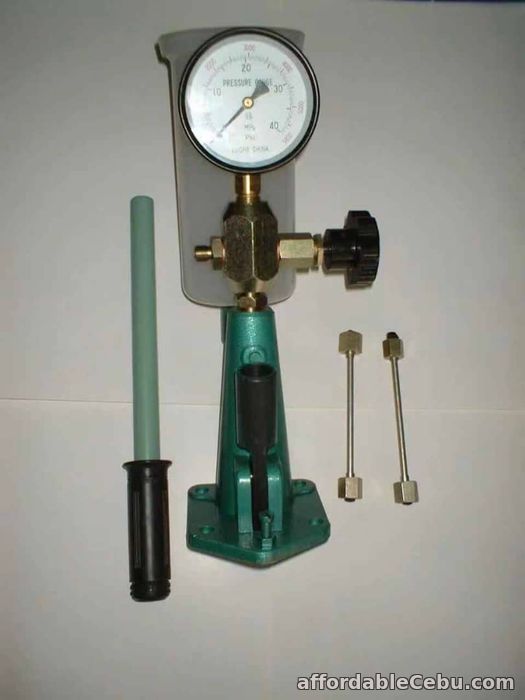 Share this Ad