Question
I want to know what is malumos in English?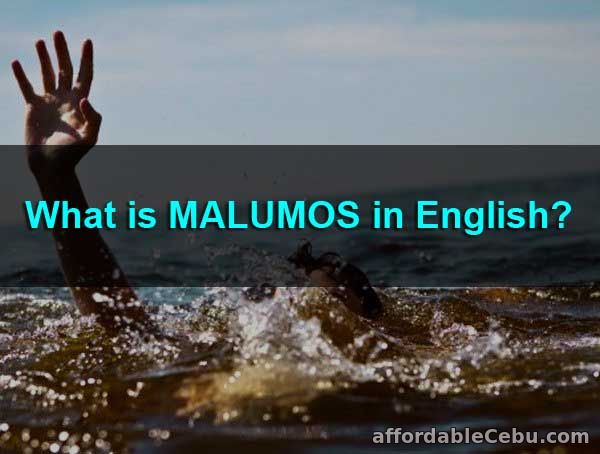 Answer
"Malumos" (pronounced as Mah-luh-mos) is a bisaya/cebuano term which means will be drowned or drowning in English. It's a verb.
It's equivalent noun of "malumos" is "pagkalumos" which means drowning.
Example usage of "malumos" in sentences:
Don't swim too far in the sea or you will be drowned. – "Ayaw ug langoy ug layo sa dagat kay malumos ka.
Don't take a bath in the river. It's rainy today. It's too dangerous you might be drowned. – "Ayaw kaligo sa suba. Ga-ulan karon. Delikado kaayo basin malumos ka."
Keep an eye on my kid in the swimming pool or he might be drowned. – "Tan-awa akong anak sa swimming pool basin malumos siya."
Do you want us to translate any Bisaya-Cebuano terms or sentences into English? Just tell us in the comment below.