You can download here the latest
Gaisano Interpace Products Pricelist
. Gaisano Interpace is one of the major retailers, distributors and suppliers of computers, printers and accessories in the Philippines.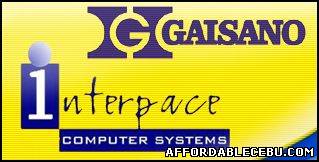 (Picture) Gaisano Interpace Logo
The Gaisano Interpace computer pricelist is in pdf format. This will be updated regularly. Click the links below to download. Please like, share or bookmark this page to keep us happy in posting the latest Gaisano Interpace pricelist.