XComp Computer Sales and Services Main Office at V. Rama Guadalupe and Contact/Telephone Number
Company Name: XComp Computer Sales & Services, Inc
Cebu Main Office Address:

R. Duterte St. corner
V. Rama Ave., Guadalupe,
Cebu City 6000 Philippines

Contact/Telephone Number: (032) 255-6115 / (032) 412-8818 / (032) 262-5155 to 5157
Fax Number: (032) 253-8801
Business Category: Retail / Computers & Accessories






XComp Business Logo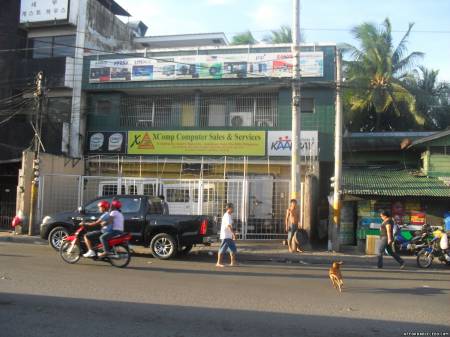 Picture of XComp's Main Office/Store in R. Duterte St. corner, V Rama Ave., Guadalupe, Cebu City
(Photo taken Year 2010)
Email Address:
sales@xcomp.com.ph
technical@xcomp.com.ph
Business/Operating Hours:
Monday-Friday: 8:30AM to 6:00PM
Saturdays: 8:30 to 3:00PM
Sundays: Closed
Warning! When posting comments, strictly observe correct spelling. Avoid incomplete words such as TY (as Thank You), Pls as Please, gud as good, dpt as dapat, etc. You can comment in English or Tagalog. If you will not follow this simple instruction, your comment(s) will not be accepted or published.