Pursuant to Presidential Proclamation No. 494 dated October 18, 2012, the Department of Agriculture (DA) will lead the celebration of the 2013 National Year of Rice (NYR) Campaign towards achieving rice self-sufficiency and promoting public awareness on responsible rice consumption.
The Campaign aims to promote responsible rice consumption for better health and less rice wastage and productive farming through the promotion of efficient rice technologies and inspiring farmers to do better.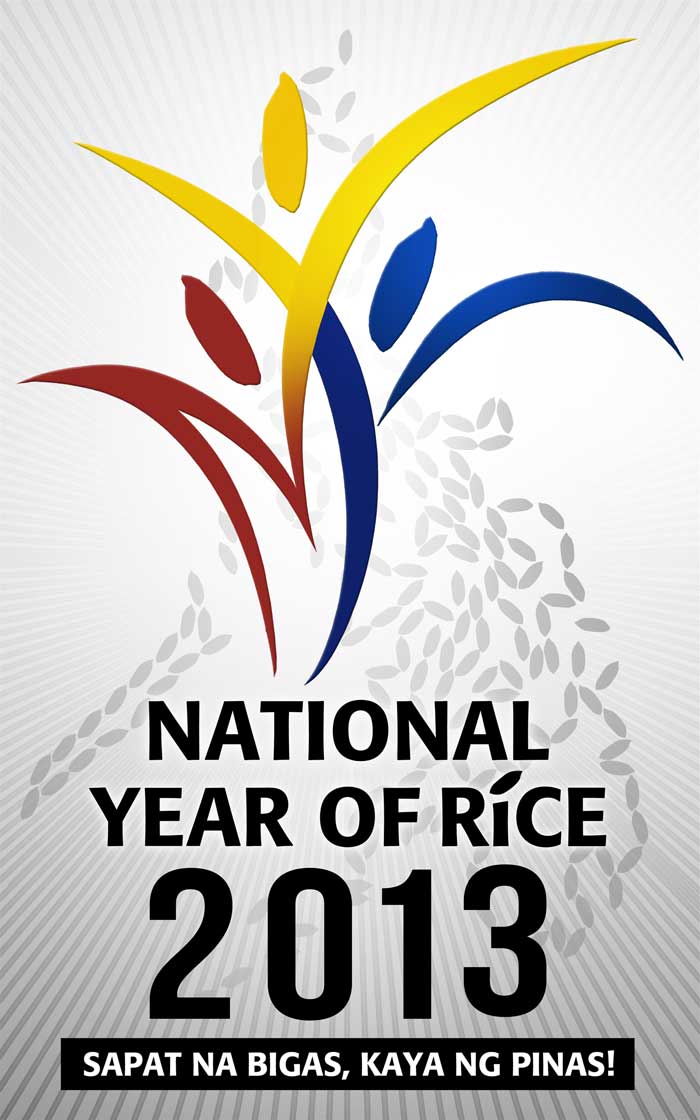 National Year of Rice 2013 Logo (Tarpaulin)
To download this image:
point and click the image

right-click your mouse

and click Save Image as or Save Picture as
The DA may call upon other government agencies, non-governmental organizations, and the private sector to support the national campaign by displaying the NYR tarpaulin (at least 10 ft by 6.25 ft) in the respective offices for the whole year and by reciting the
Panatang Makapalay
as the concluding part of the flag raising ceremony. Enclosed is the summary of the NYR activities. [
Download National Year of Rice 2013 Calendar of Activities
]
The design of the NYR logo can be downloaded at www.nyr2013.com, or contact Ms. Colleen Tobias of Philippine Rice Research Institute (PRRI) at telephone nos.: (02) 456-0258 local 512; mobile phone no.: 0917-631-8137 or send a message through email address: mcgtobiasp;email.philrice.gov.ph.
Immediate dissemination of this information is desired.