Since the entrance of
Cyclone Giovanna in Madagascar
in February 13, 2012, this article will update the possibility of damages that it may cause specifically in Antananarivo City, Madagascar. Antananarivo is the largest and capital city of Madagascar. Its estimated current population is over 1 million people. You can read the latest news here and view some pictures of the event.
A Google map showing the strong cyclone Giovanna that hit Antananarivo, Madagascar (photo snapshot)
Lake Anosy in Central Antananarivo, Capital of Madagascar (photo: Wikipedia)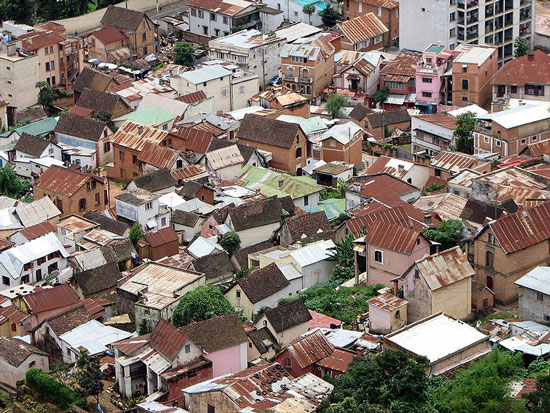 Houses in Antananarivo (photo: wikipedia)
A busy street in Antananarivo (photo: wikipedia)

more updates coming soon...