Do your Epson T10 printer experienced blinking 2 led lights alternately as if your printer will no longer be used or it will not print anymore?
Well, I guess it reaches its Service Life age. Do you want to use again the printer instead of buying a new printer in order to save money?
The solution is
reset your Epson T10 printer
.
Resetting Epson T10 Printer is very easy. Just follow these simple
6 steps
:
1.
Download the Epson T10 resetter here. Click this link:
Epson_T10_Adjustment_Program_Resetter_Program.zip
2.
Unzip the file. Run the Epson Adjustment Program for T10
select the right port for USB. The port should be selected in
Auto Selection
. Click
Particular adjustment mode
.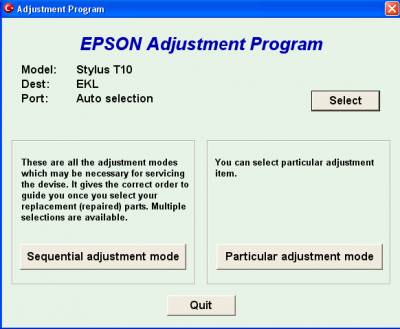 3.
Point on
Waste Ink Pad Counter
and press
Ok
.
4.
Press
Check Button
to check the
Waste Ink Pad Counter
.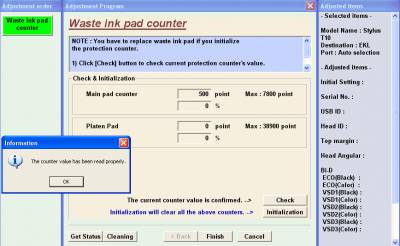 5.
Click
Initialization
to reset.
6.
Power off the printer and turn it on again... Abrakadabraaaaa. Your printer is now reset.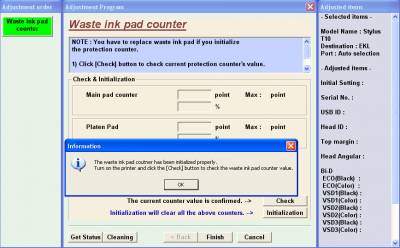 These are simple ways of resetting your Epson T10 Printer.