These are the common types of wires and cables in the Philippines. These are usually sold out in the hardware stores, electrical supply stores and construction supply stores. Filipinos usually use these wires for building and basic wiring set-up.
Picture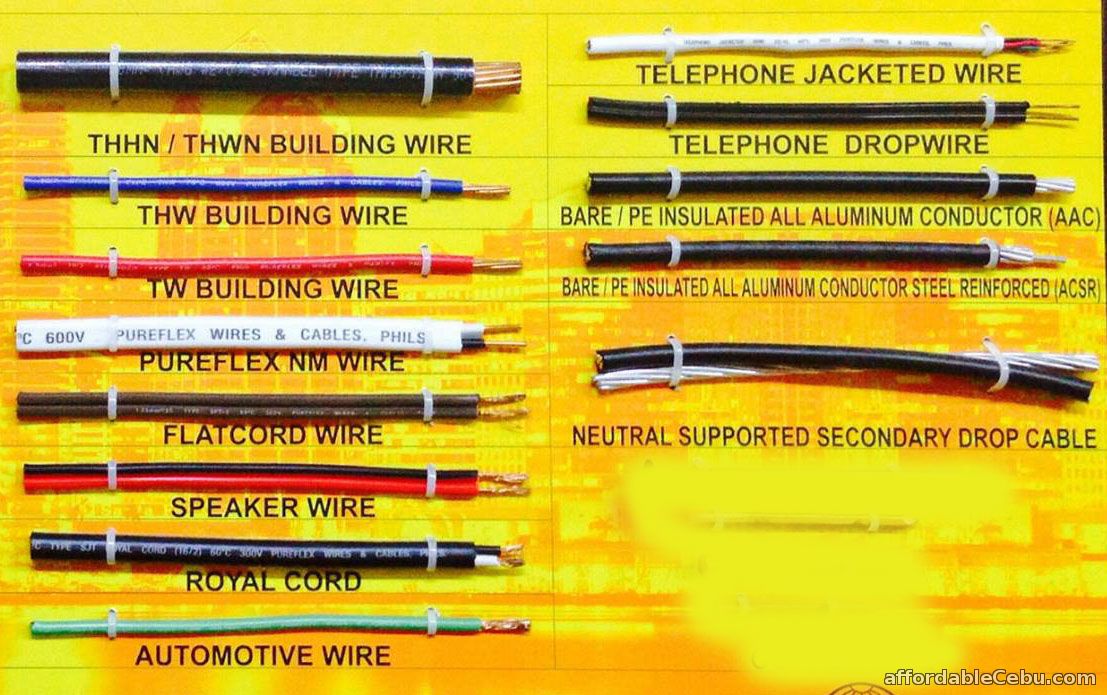 Common Types of Wires and Cables Used in the Philippines
THHN/THWN Building Wire
THW Building Wire
TW Building Wire
Pureflex NM Wire
Flatcord Wire
Speaker Wire
Royal Cord
Automotive Wire
Telephone Jacketed Wire
Telephone Dropwire
Bare/PE Insulated All Aluminum Conductor (AAC)
Bare/ PE Insulated All Aluminum Conductor Steel Reinforced (ACSR)
Neutral Supported Secondary Drop Cable
What do you think of Philippine-made wires? How can you compare these wires to US-made or European-made wires? Could you share your experiences or review using these Philippine-made wires?