The human hand is composed of five (5) fingers. The group of fingers in a hand is popularly called finger family.
Each finger (member) has different names:
Thumb Finger
Index Finger or Forefinger
Middle Finger
Ring Finger
Little Finger
And here are the equivalent
Cebuano/Bisaya translation of these fingers
:
Thumb finger = Kumagko
Index finger = Igtutudlo
Middle Finger = Anlalabaw or tungang tudlo
Ring Finger = Singsinganan nga tudlo
Little Finger = Kumingking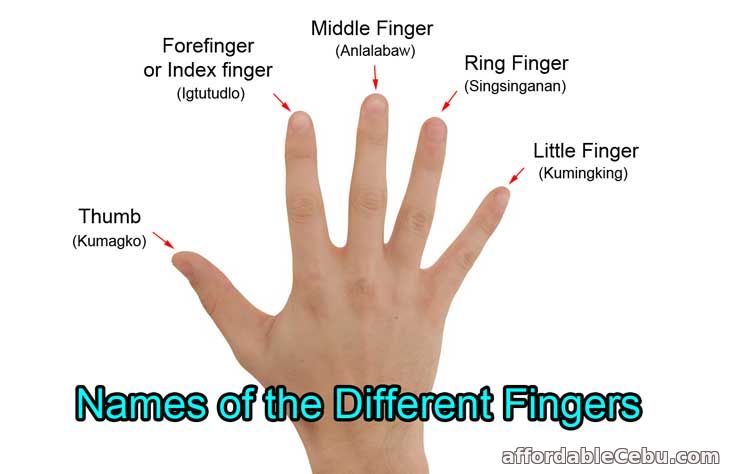 Do you know other translations or other Cebuano/Bisaya terms of the fingers? Share to us your ideas in the comment below.