---
5 Lbs Medical Oxygen Tank with Regulator
Ad Type: For Sale | Location: Outside Cebu | Views: | Comments: | Ad ID: 52836 | 12 November 2015
Entropy Marketing
Your Affordable High Quality Medical Supplies Provider

Latest Hydrotested medical tank
with brandnew oxygen regulator, nasal cannula, bottle humidifier, wrench
ready to use

PAYMENT OPTIONS:
**** Cash only
**** We do not accept checks, installment, or credit cards
****** WE DELIVER or you can PICK-UP in our Sales Office *******
*** We're open from Mondays to Saturdays, and Holidays, all Sundays Closed ***
** Address : #10 Nalugod Street, Sto. Nino (Bayan), Marikina City **

For immediate reply to your inquiries & other information, call:
PLDT: (02) 475-1039 / (02) 701-9927 / (02) 544-8492
SMART: (O930) 406-1066 / (0949) 708-5368
GLOBE: (0926) 279-5779 / (02) 940-9088
SUN: (0933) 57-97-507

We deliver anywhere in the Philippines
Buyer pays Shipping & Handling fees
Pictures
---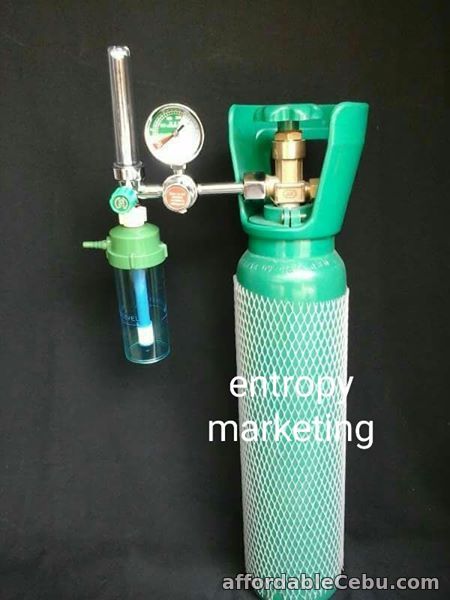 Views:
1145
|

| Comments:

3
Total comments: 3

3 Rachel Divinagracia

(02 September 2017 12:56 PM)

I'd like to Order the 5lb ps oxyzen tank with regulator. I live in cebu city. How much will I spend? Thank you.

Rachel

2 cecil ruiz

(28 May 2017 8:26 AM)

Can you give me information on how to purchase an oxygen tank and what ever goes with it. Do you also refill the tank when its empty? Where is your office? And can you also give me some price quote on different sizes? Thank you.