---
Requirements for Opening an ATM Account in BDO
Like any other banks in the Philippines, you cannot open or apply a BDO or Banco de Oro ATM account (or ATM card) without bringing the necessary requirements. Requirements to open a BDO ATM Account are listed below:


2 valid id's (original and photocopies):

school ID
Company ID
Driver's License ID
NSO Birth Certificate
Baranggay Clearance
NBI Clearance
Police Clearance
Postal ID
Passport
SSS ID
TIN ID
any other valid id issued by the Philippine Government...

Two pieces recent 1 x 1 colored pictures
P2,000 initial deposit
BDO ATM Debit Card (photo)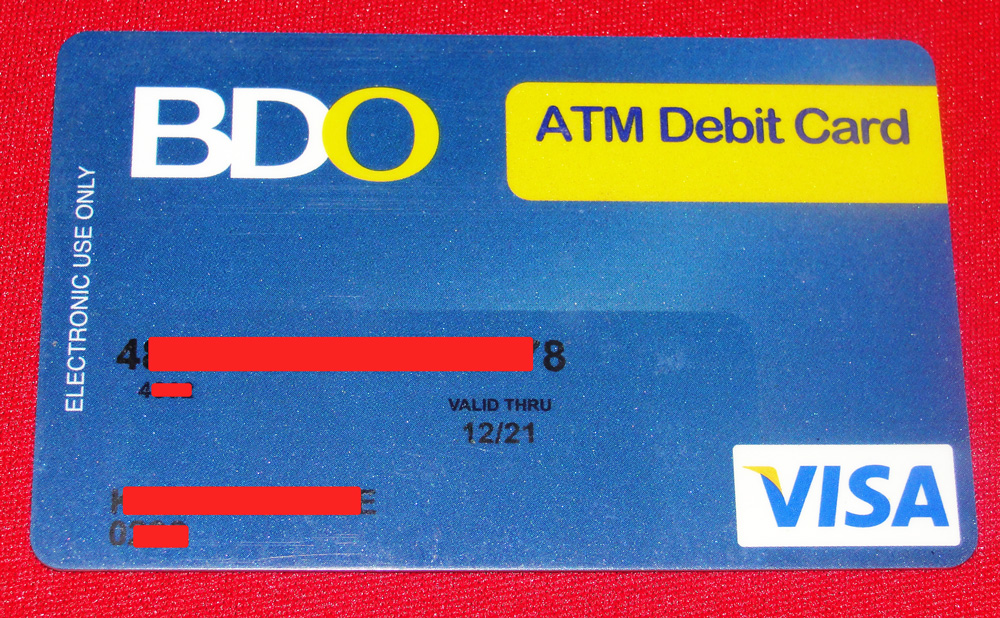 Take note: Concerning valid id's, make sure you bring at least 1 photo-bearing ID and another valid id. BDO requires you to bring a photo-bearing ID. If you don't bring that type of ID and you only bring non-photo bearing ID (such as NSO birth certificate, Baranggay Clearance, or Police Clearance), your application will not be accepted.
A bank like BDO want to verify your identity. That's why they need a photo-bearing ID.
If you want to know the complete process of opening a BDO ATM account, the article below might help you:
Do you have any concern in applying a BDO ATM card (account)?
Warning! When posting comments, strictly observe correct spelling. Avoid incomplete words such as TY (as Thank You), Pls as Please, gud as good, dpt as dapat, etc. You can comment in English or Tagalog. If you will not follow this simple instruction, your comment(s) will not be accepted or published.