---
How to Reset Your BDO ATM Pin?
Your BDO ATM Pin (number) is your key to access your BDO ATM card in an ATM machine.

If you forgot or lost it, you cannot withdraw money in an ATM machine.

If you think your BDO ATM card is compromised, it's recommended to change or reset your BDO ATM Pin.

In that way, your ATM card will be safe and most importantly your money in it.

How to reset your BDO ATM Pin?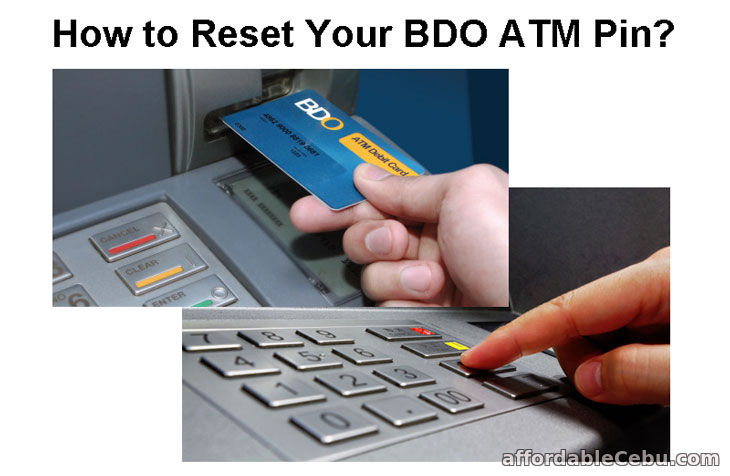 Simple. Go to a BDO ATM machine.

Insert your ATM card.

Read the menu on the ATM machine screen and choose the option where you can change your ATM Pin.

Please be careful in entering your NEW ATM Pin or you might press an incorrect number and you will forgot that number.

Are you having a problem in resetting your BDO ATM Pin?
Warning! When posting comments, strictly observe correct spelling. Avoid incomplete words such as TY (as Thank You), Pls as Please, gud as good, dpt as dapat, etc. You can comment in English or Tagalog. If you will not follow this simple instruction, your comment(s) will not be accepted or published.