You don't need to go to the SSS office to inquire about your SSS Contributions/Payments. SSS created an online facility on their website (sss.gov.ph) where you can access or view your SSS Contributions online. Its convenience dramatically helps your SSS transactions better. You may ask, "
How can I view my SSS contributions online?
".
Simple. You must
register to the SSS website
. But take note, it's not easy if you yourself is the one registering to the SSS website. You need to go to the SSS office and request for SSS online registration. The SSS employee will facilitate the registration for you. It will only take 5 minutes in the SSS office for the registration. If you need more information about this, you can read "
How to Successfully Register to SSS Website?
".
How to View Your SSS Contributions?
If you're already registered to SSS website, log-in to your account.
After you log-in, you might a see a blank space. No content might appear below the main menu of the SSS website. What you will do is click the shield icon located either on the right or left side of the URL address of the browser as you can see on the screenshot below: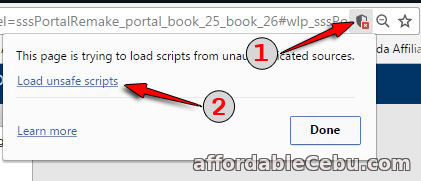 A pop-up window will appear. Click the Load unsafe scripts. Then, the SSS webpage will refresh and you will now see the content inside your SSS online account.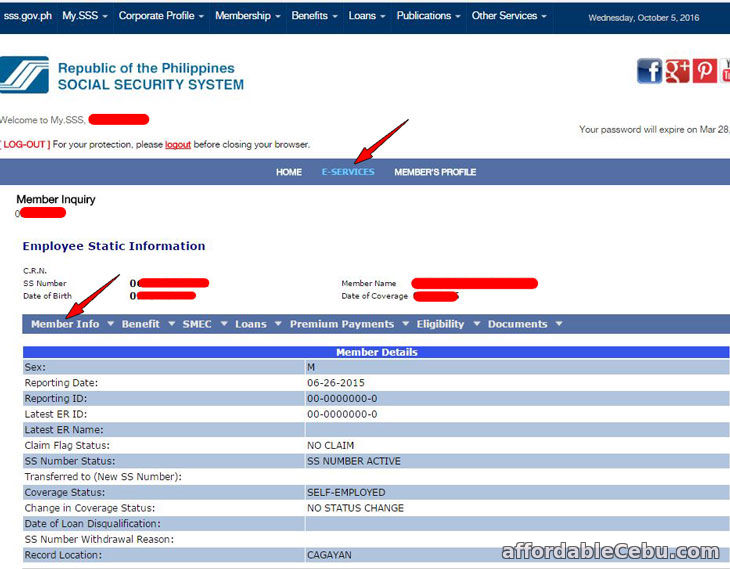 To view your contributions, go to E-SERVICES menu. Then, click Premium Payments and choose:
​SE Actual Premiums (for Self-Employed)
VM Actual Premiums (for Voluntary Member)
HR Actual Premiums (for Human Resource)
Flexi-Fund (your contribution to this special type of Fund)
Contribution OTC Payment
Since, I belong to the Self-Employed category, I choose SE Actual Premiums. This my SSS contributions as a Self-Employed: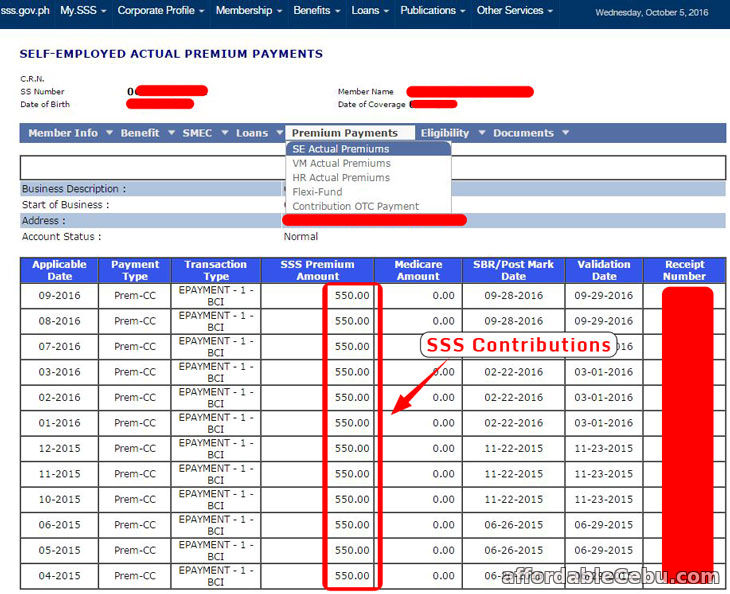 This online facility will let you see or monitor your SSS payments. If you're employed, it will let you know whether your company or employer pay your SSS on a particular month. If they're not paying your SSS, then, you can reach out to your employer concerning your SSS contributions.
Are you having a problem in accessing or viewing your SSS contributions online?