---
Very Affordable House and lot for sale in la Aldea del Mar Lapu lapu City Cebu
Ad Type: For Sale | Location: Lapu-Lapu City
| Views: | Comments: | 12 August 2016
Contemporary Asian inspired two-storey townhouse (six units per cluster) with accent decorative moldings, metal grill works, and plastered interior wall finish and large windows.
The location is Babag 2, Lapu lapu city. The site is very close to the future 3rd bridge to Mactan from Cebu City. Very sound investment since this location will be just a short distance to Cebu City. In the meantime, there is an existing one way ride from Lapu lapu City direct to Park Mall and SM Cebu City. It will be easy to commute from Lapu lapu City to Cebu City. Those who are still renting in Cebu City are invited to take this golden opportunity to own a home that will soon be part of Cebu City vicinity. 
For only P 10,383.33 per month equity for 18 months and an amortization of P 7,500 per month through Pag-ibig, you will own this home that will be worth millions in the years to come. Your sure way of becoming a millionaire by the value of a home that you own.
 
PRICE: P1,177,000 for a regular lot area of 40 square meters
Equity or down payment: 10% = P117,700
Add Miscellaneous: P82,390 (for the transfer of title to buyer's name)
Total Equity: P200,090 less 5,000 reservation = P195,090 payable in 18 months at P10,838.33 per month
Then the balance of 90% can be financed by Pag-ibig at an estimated amortization of P7,500 per month for 25 years
Reservation Fee: P5,000
Amenities
 4 to 12 meter wide roads

 Landscaped entrance gate and guardhouse

 Multi-purpose court

 Park and playground

 24/7 security


HLURB LTS Number: La Aldea 25487
Project Completion Date: April 10, 2017
Buyer's Requirements:
Approved Member's Status Verification Slip (MSVS)

3 pcs 1X1 ID pictures (white background)

3 months latest pay slip / proof of income

Signed Loan application documents  (at the developer's office)

2 Valid ID and company ID with 3 specimen signatures

Copy of Marriage certificate if married, Birth certificate if single

Copy of Residence certificate (Cedula)

Latest Income Tax Return (ITR)

Notarized Certificate of Employment with compensation

Proof of billing

24 pcs post dated checks
IMPORTANT NOTICE: THE ACTUAL PHOTOS PRESENTED AND THE VIDEO SHOWN ARE TAKEN ON THE MODEL UNIT. THE ACTUAL DELIVERY IS WITHOUT FURNISHING AND BARE UNIT. BARE UNIT MEANS NO PARTITIONS, NO TILES,  NO CEILING, NO PAINT. BUT THE TOILET & BATH WILL BE FINISHED WITH TILES AND COMPLETE WITH FIXTURES. THE OUTSIDE OF THE UNIT WILL ALSO BE COMPLETELY FINISHED AND PAINTED. THE PHOTOS ON THE INSIDE ONLY GIVE THE BUYER SUGGESTIONS ON HOW THE UNIT LOOKS WHEN FINISHED AND FURNISHED.
Furthermore, you can move in to your bare unit and start saving on rent. Then, just upgrade the inside of the unit as you wish. Expand it as the family grows.
FEEL FREE TO CONTACT US WHILE THERE ARE STILL AVAILABLE REGULAR AND CORNER END UNITS
Manuel 09222556555
Pictures
---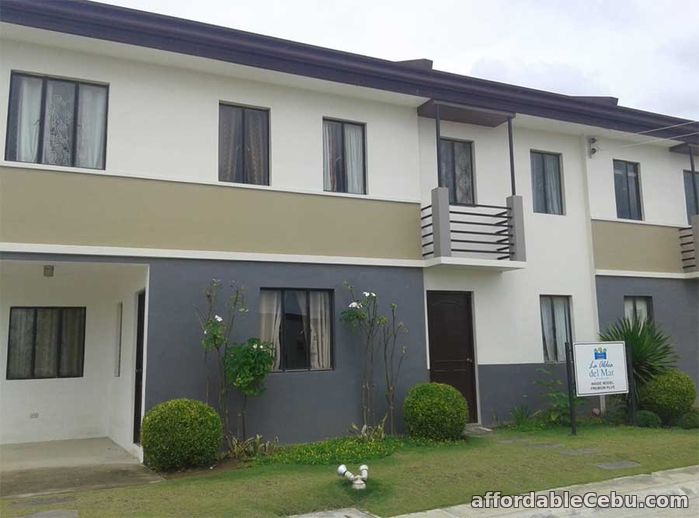 Share this Ad