---
ROOMS TO STAY IN CEBU CITY(ACCEPT 4-7DAYS STAY)#0922-753-0094
Ad Type: For Rent | Location: Mandaue City
Views: | Comments: | 17 March 2016
CEBU CITY (TRANSIENT ROOM/PRIVATE ROOM/BEDSPACER)
TEXT/RESERVED: (0922-753-0094)
(VALID XEROX I.D. WE NEED UPON STAYING/NO XEROX SUBMITTED CANNOT STAY HERE)
(WE DON'T ACCEPT MONTHLY RATE STAY/
WE DON'T ACCEPT WITH KIDS or BABYS.)
take note: we give discount if you stay 5days above.
-HAVE OWN BED/BEDSHEET/BEDFOAM/PILLOW-READY FOR SLEEPING & OWN CABINET
-ROOMS HAVE OWN CR. & WALL FAN
-WHAT TO BRING: ( KUMOT-HABOL/SOAPS/SHAMPOO/TOWEL)
-WE ARE JUST NEARBY THE HISTORICAL PLACES(TOURIST SPOT PLACE)
-WE ARE LOCATED AT THE CENTER OF CEBU/ONE RIDE TO SM-AYALA MALLS/ROBINSONS MALL/ONE PAVILLION MALL/CROWN REGENCY-SKYWALK/COLON ST/HOSPITALS/N.B.I./CAPITOL BLDG./OMBUDSMAN OFFICE/REGISTER OF DEEDS
-NEARBY FASTFOOD/WATER STATION/LAUNDRY SHOP/ATM BANKS/ CHOWKING/ JOLLIBEE/ GAISANO PAVILLION MALL/CHONG HUA/CEBU DOC. HOSPITAL/N.B.I. OFFICE CEBU
-TAXIS & JEEPNEYS ARE VERY ACCESSIBLE HERE-JUST AT THE CORNER OF THE HOUSE AREA
-PLEASE TEXT/ANSWER THE FOLLOWING:
1) WHEN MAG STAY? DATE WHEN & UP TO WHEN? (DATE/TIME)
2)HOW MANY PERSONS STAYING??
4) DON'T FORGET: (XEROX OF VALID IDS)NO XEROX CANNOT STAY HERE
5) TEXT/RESERVED: 0922-753-0094
Pictures
---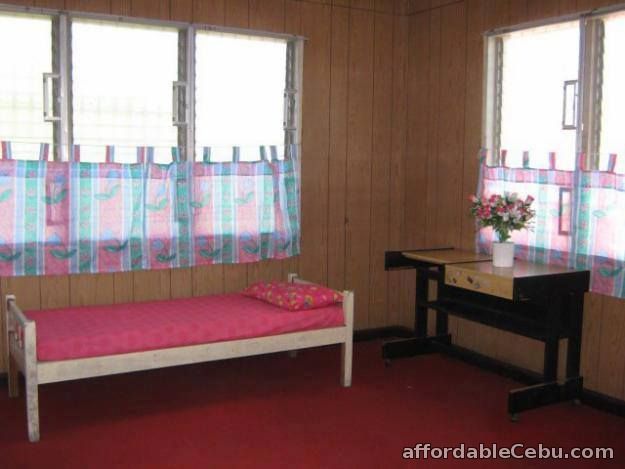 Share this Ad