---
halong and buffalo cement (exclusive distributor)
Ad Type: For Sale | Location: Cebu City
Views: | Comments: | 08 November 2016
We are the Exclusive Distributor!
imported from vietnam..

pick up only
for deliver- with charge

Halong and buffalo cement is manufactured from vietnam with no extenders 101% pure and hard, very economical and has a ratio of 7:1 mixture compare to other local brand with 3:1 ratio only. we also have the certificate of analysis by our National Gov't and approved by DPWH with certificate.

BULK DISCOUNT AVAILABLE

PICK UP LOCATION - Subic,Batangas port ,La union SAN FERNADO,CURIMAO ILOCOS,PORT OF IRENE CAGAYAN,ILOILO PORT,DAVAO PORT,ZAMBOANGA PORT,CEBU PORT,TACLOBAN PORT.

1 buffalo cement = to 2 1/2 local cement. Amazing, Safe and enhanced!

Lets Deal! Usap tayo ngayon!
Pictures
---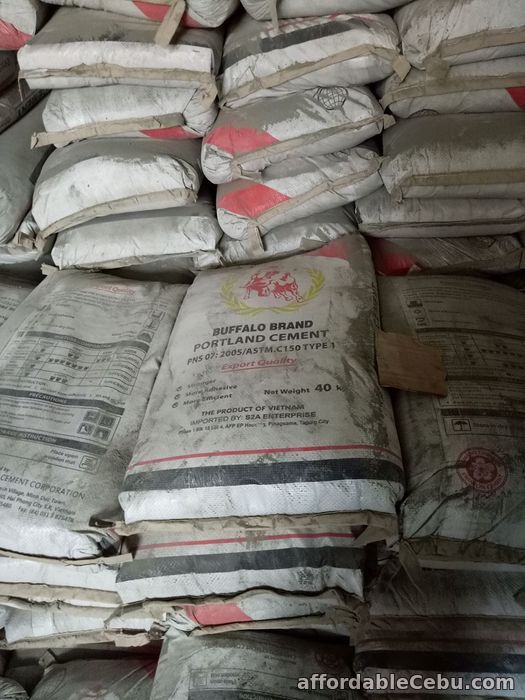 Share this Ad