The
largest bank in the Philippines
in terms of market capitalization, net income, number of ATMs and number of branches, Bank of the Philippine Islands (BPI) provides an easier way of online banking application compared to other banks.
No need to fill-out an application form in the bank for enrolling in online banking. You can go directly to BPI's website to enroll for online banking.
But you must have an account first with BPI before you can apply for their online banking.
First thing to do to apply for BPI's online/internet banking is to open a deposit account or a credit card account in BPI.

If you have already an account in BPI, follow the 3 steps below to enroll for online banking:
Step 1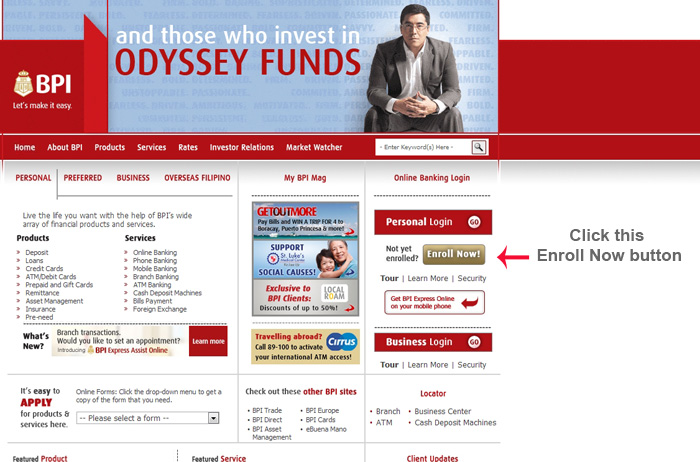 https://www.bpiexpressonline.com
Step 2
Follow further instructions. Instructions are easy to follow.
Step 3
After processing the online application, you will then receive a confirmation email from BPI like this:



"Dear ********,




Thank you for enrolling in BPI Express Online. We are currently processing your application. As part of this process, a BPI representative from our Fulfillment Group will call you to verify your enrollment details. This is being done for your own security. To authenticate the call of our representative, please ask him/her to quote your confirmation number which is 000012****************




Should you have questions, comments, or suggestions, please e-mail us at expressonline@bpi.com.ph. You may also call 89100 and dial 0 to talk to a Phonebanker. These communication channels are available to you 24 hours a day, 7 days a week.




Thank you for choosing to bank with us online!




From the BPI Express Online Team"




---
Activate Your BPI Online Banking Account
You can activate your online banking account by going to any BPI atm (machine). And follow further instructions below:
On the ATM screen, go to SPECIAL SERVICES --> ACTIVATE ENROLLMENTS --> EXPRESS ONLINE.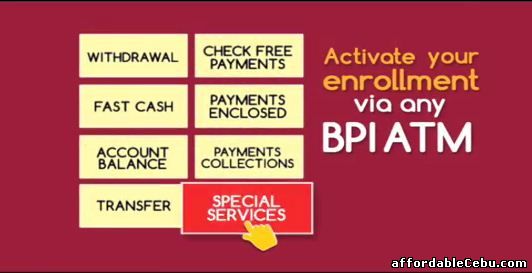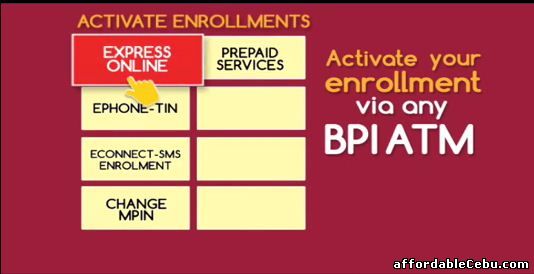 And you're all set.
Inside BPI Online Banking Website
You can access your BPI account, balance and transactions online.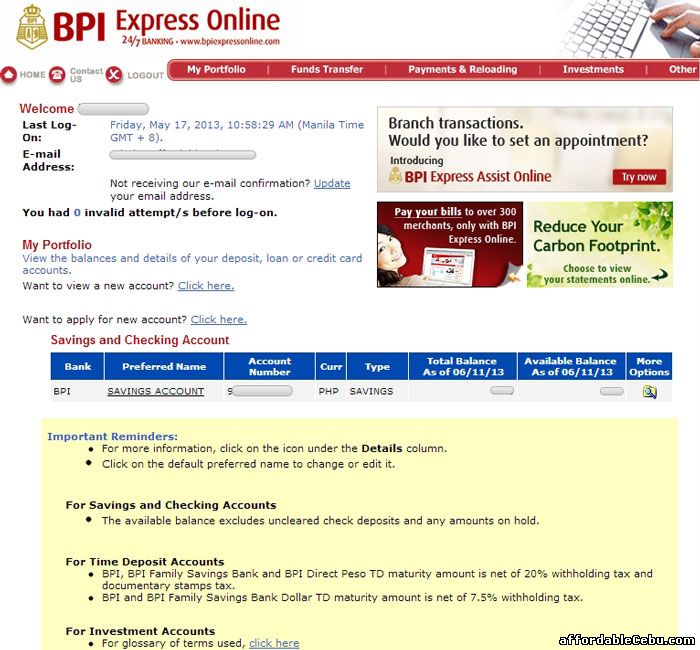 Accessing BPI's online banking is free of charge.
You can pay your bills (electric, phone or internet bills, credit card bills, etc.).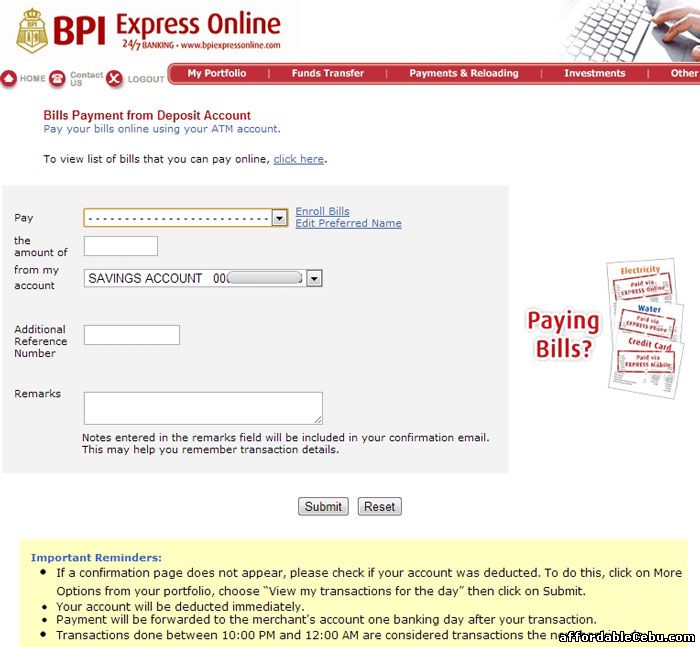 Load your cellphone online.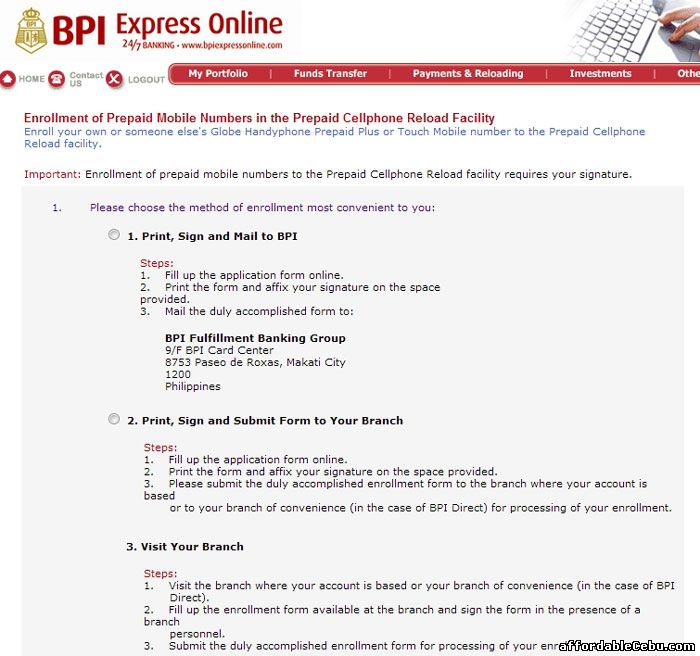 With BPI's online banking, you can enjoy the following services:
Access your BPI account in BPI website anytime and anywhere for free.
Free balance inquiry
Transfer funds in any of your enrolled accounts free
Pay your bills (electric bills, phone bills, government agencies' services, etc.) with no extra charge.
Load your mobile phone online with no extra charge.
Access your BPI investment funds
and many more...