Sometimes due to a busy life, you might forget or lost the PIN code/number of your Banco de Oro (BDO) ATM card? The PIN code serves as your security number in transacting on any ATM machines. And also without it, you cannot withdraw money from the ATM. And if you forget your BDO ATM PIN code, I know you want to recover it. But how?
To tell you the truth, BDO doesn't have the facility to recover your ATM PIN.
If you forgot your ATM PIN, the only option you have is an ATM card replacement. It's BDO's privacy policy to keep your PIN number a secret. Not even the BDO ATM network system nor the bank staff knows your ATM pin. You are held responsible for the welfare your ATM card and its PIN.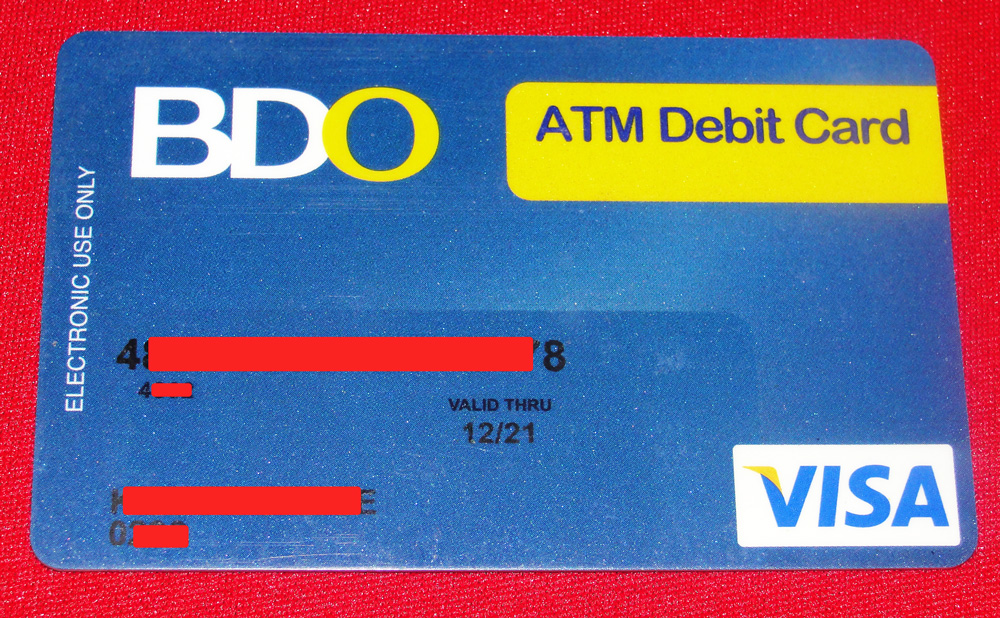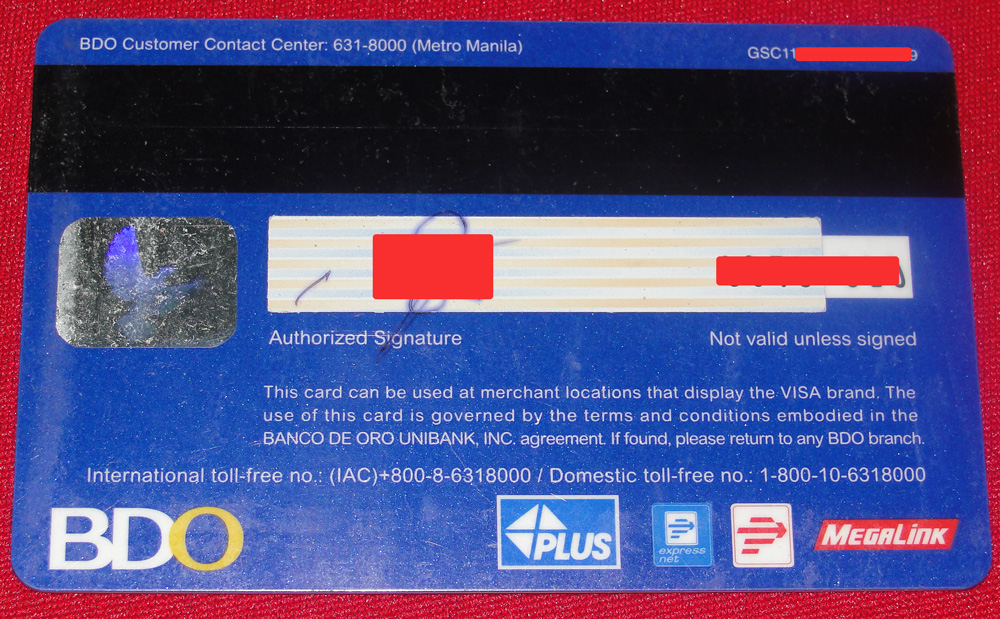 BDO ATM card back side/view
BDO ATM Card Replacement
You can request an ATM Card replacement by going to the BDO branch where you've opened the ATM card. Bring at least two
valid id
s. The charge for ATM card replacement is P150.00.
You can get your new ATM card within 3 to 5 days after requesting a card replacement. Or you can choose to get a generic (no name) BDO ATM card instantly right after you request an ATM card replacement.
Do you have any problem or concern with your BDO ATM card?