Through Citibank online banking, you can manage your credit online. You can view the balance of your credit card in Citibank and you can view how much of your credit limit you have used. Go to Citibank website and log-in to your account.
In your Citibank online account homepage, select the
Account Information
section. And click
Credit Cards
.
Select the
Account
you would like to view and the details will be displayed.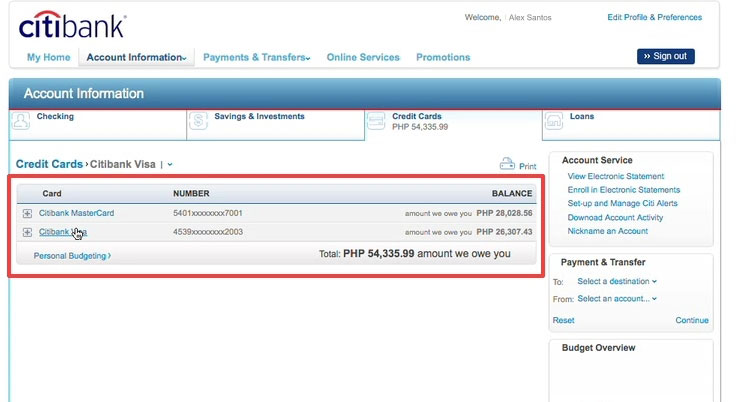 You can customize the
Transactions
display by using the
Keyword Filter
box. Enter you keyword and click the search button. You can also a specific date range that you would like to view. Just enter the dates in
Activity Period
fields.