Many people who want to open a BDO savings account are wondering what are the requirements for opening an account.
Preparing for the requirements in opening a BDO Savings Account can surely save you time and money.
That's why it's very important to know what are those requirements needed.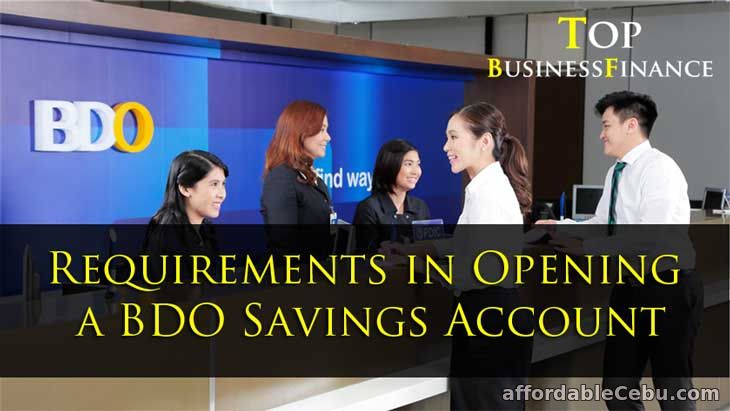 Requirements in Opening a BDO Savings Account
At least two (2) valid id's. One (1) valid id should be a photo-bearing (bears your personal picture in the ID) such as school/student's ID, company ID, government-issued ID's like Driver's License ID, UMID (Unified Multipurpose ID), PhilHealth ID, Senior Citizen ID, Voter's ID, Postal ID, etc.. The other id could be a supplementary ID (a non photo-bearing ID) such as NSO birth certificate, Marriage Certificate, Baranggay Certificate. It's recommended to photocopy your valid ID's. If the BDO branch where you want to open an account has broken/defective photocopier or scanner, your photocopies will save you time.
Initial Deposit. The initial deposit will depend on the type of Savings Account you want to open. A regular BDO Savings Account (ATM account) has an initial deposit of ₱ 2,000.
2 pieces 1 x 1 picture or 2 x 2 picture (colored).
These are all the requirements.
You can now go to a BDO branch and open a savings account.
If you have questions, you can ask us in the comment below.