Most banks, financial or non-financial institutions require those who transfer money from country-to-country to provide their recipient bank's
swift code
.
If the money is outside the Philippines, and you're transferring it to a Philippine bank like for example, Unionbank, you must provide the
swift code of Unionbank
in order for the money transfer to be transacted successfully.
Swift code is also known as the
Bank Identifier Code
(
BIC
). It's the standard identification (ID) system of money transfer around the globe. So, what's the swift code of Unionbank? Let's find out below.
What's the official Swift Code or Bank Identifier Code (BIC) of Unionbank?
The official swift code (BIC) of Unionbank is
UBPHPHMM
.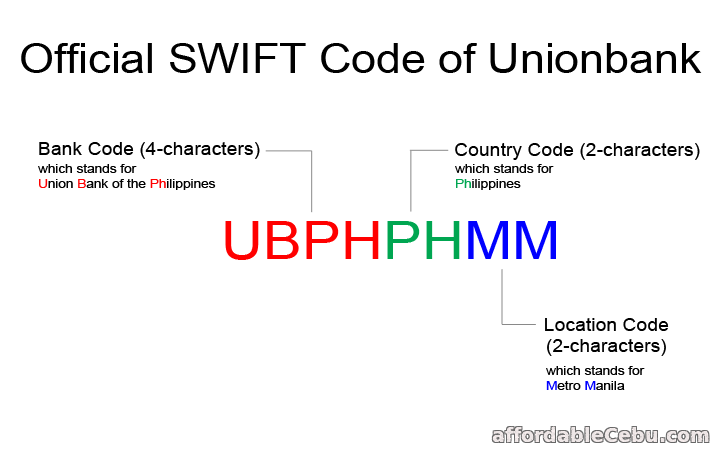 You might say, "What if the recipient branch of account is the Unionbank Cebu branch, or Unionbank Davao branch, or Unionbank Iloilo branch? Can I use this swift code listed above in Unionbank branches of those areas?

Yes. The Unionbank swift code listed above applies to all Unionbank branches in the Philippines. In other words, you can use that swift code no matter what Unionbank branches you're in.
About SWIFT
SWIFT (stands for the Society for Worldwide InterBank Financial Transactions) is used to facilitate money transfer, particularly international wire transfer) between banks of different countries.
It's an organization that issues swift code to both financial and non-financial institutions.
Swift code is otherwise known as ISO 9362, SWIFT-BIC, BIC Code, SWIFT ID.
Do you have any other concern in using Unionbank's official swift code?