You might be troubled or confused where to find the
account number of your LandBank ATM Card
. Where can you actually see the account number of your atm card?
Answer:
The account number can be found below the account name printed in the ATM Card just like what you can see in the photo below.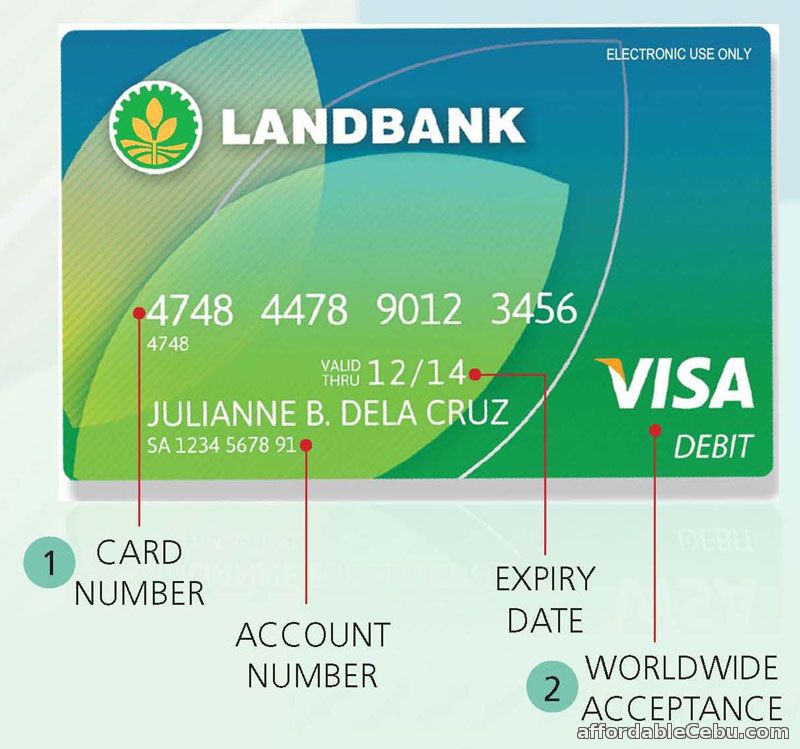 The account number has 10 digits.
While the ATM card number is printed at the middle and has 16 digits.  The card number is the one being used when making purchases online, or by phone, mail or when paying bills.
If your forgot your account number and the account number printed in the ATM card has faded or cannot be read, you can go to a LandBank branch and ask for your account number. Don't forget to bring at least two (2)
valid id's
.
Or you can call LandBank Customer Care at (02) 405-7000 (NCR) or Domestic Toll Free 1-800-10-405-7000.
Have you lost a copy or forgotten your LandBank Account Number?