You might forget your account number and you cannot deposit money to that account. So, you might probably asking, "

where or how to

find the account number of your BDO ATM Card?

".

(Note: BDO stands for Banco de Oro)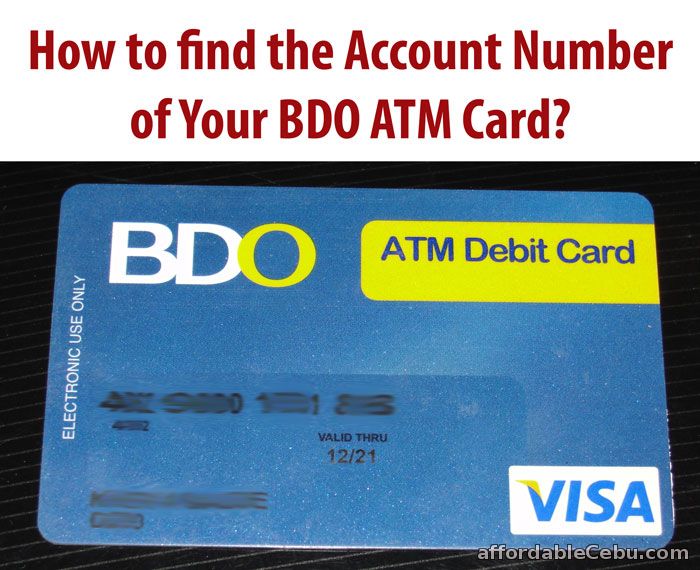 The New BDO ATM Card (with EMV chip)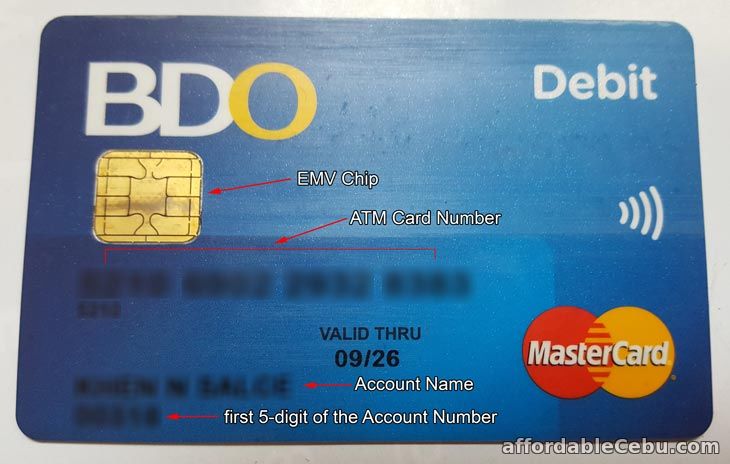 Answer
The account number is not printed on the ATM card. So, you cannot find it there. If you applied for BDO ATM card with Passbook, you can find the account number printed inside the Passbook.
Alternatively, you can ask for your account number (BDO ATM) by going to your BDO branch or to any BDO branch and request for your account number. Before going to the BDO branch, it's recommended to bring at least two valid id's (for identity verification) or your ATM card.
Given your name, a bank employee will then search your account number at their online database with the help of a computer and internet. It's so easy to retrieve it and it might take just seconds to retrieve your account number. After successful searching of your account number, the bank employee will give you your account number.
Do you remember that on the first day you opened your BDO ATM account, the bank gave you a deposit slip containing your Account Number. If you have it, you may take a look at it.
If you're far from your branch of account or if you're outside the Philippines, just call
BDO customer service
to retrieve your account number. They'll be happy to assist you on that matter.
Tips
To help you avoid the lost of your bank account numbers particularly in Banco de Oro (BDO), you can have a copy on it in your private folder hidden in a secured place of your office or house. Or you can have a copy on it to a password-protected document or folder uploaded to a reliable hosting website.