This is a question and answer portion. After the question is an answer provided. You can also ask any questions. We will be happy to answer your queries.
Dear affordableCebu,

Where can we find the ATM Card number of Metrobank? - asked by stephen
-----------------------------------------------------------------------
Good day po sir/mam, paano po malalaman yong account no. sa ATM? nalimutan kasi ng may ari ang account number niya tapos di siya mahulogan ng pera..po - asked by Sabila Valentino
Answer
You can find the card number
at the middle of a Metrobank ATM Card
. This number has 16 digits. Like what you can see in the ATM card below.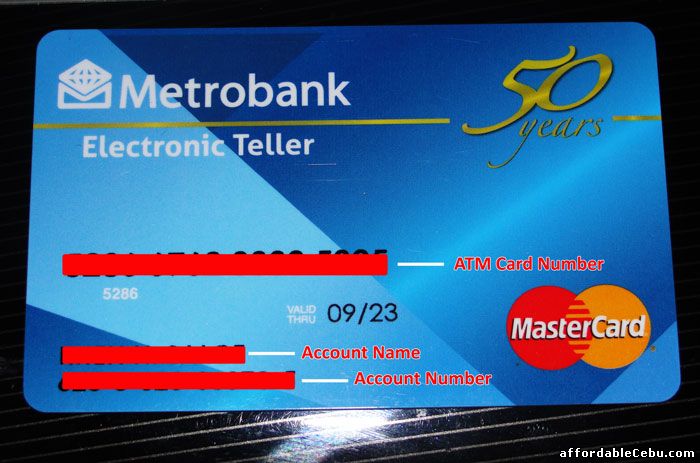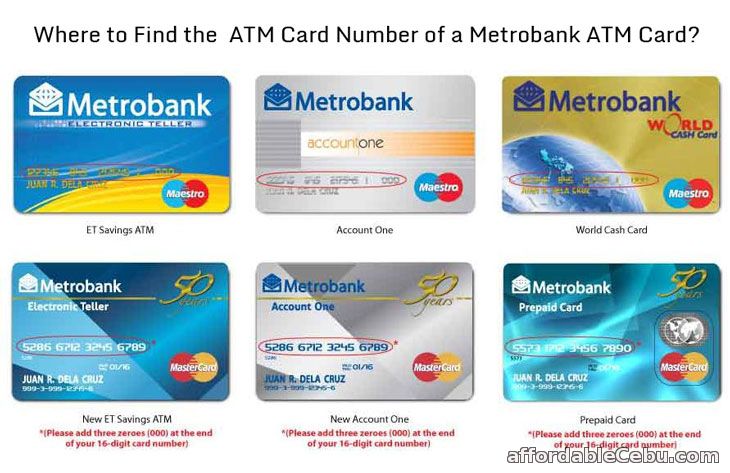 Card Number is encircled in

red

.
If you are holding a Passbook without ATM, then you must go to your branch of account and request for Account Number retrieval or you may call Metrobank Customer Service Hotline Numbers:
24x7 Customer Hotline: (02) 870-0700, (02) 870-0900
24x7 Domestic Toll-free No.: 1-800-1888-5775
Telephone Number: (02) 898-8701; (02) 898-8702
Your ATM card might not have the Account Number printed on it. If you still don't know the account number of your Metrobank ATM card, the best thing to do is to go to any Metrobank branch and ask for your account number. Before going to the bank, it's recommended to bring at least two valid ID's for identity verification or you can bring your ATM card.

Are you having any problem knowing your Metrobank account number?