The terminal fee of Cebu Port Authority is Php25.00. This what you're going to pay everytime you travel and pass through the port of Cebu City.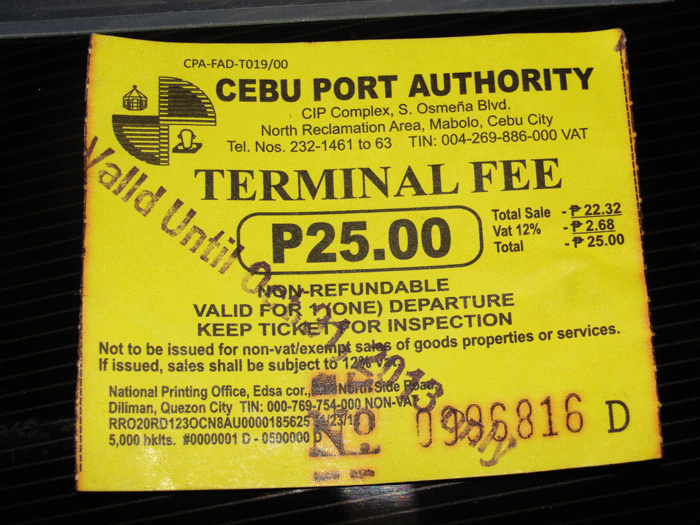 Photo snapshot of Cebu Port Authority Terminal Fee Receipt
Transcription
CEBU PORT AUTHORITY
CIP Complex, S. Osmena Blvd.
North Reclamation Area, Mabolo, Cebu City
Telephone Numbers: 232-1461 to 63 TIN 004-269-886-000 vat
TERMINAL FEE
P25.00
Total Sale - P22.32
Vat 12% -   P  2.68
________________
Total           P25.00
NON-REFUNDABLE
VALID FOR (ONE) DEPARTURE
KEEP TICKET FOR INSPECTION
Not to be issued for non-vat/exempt sales of goods properties or services.
If issued, sales shall be subject to 12% vat.