Do you experience touching your computer CPU casing and you feel a little current (electricity) on the casing? It's very unpleasant and annoying especially if you do the following:
inserting USB drive to the CPU with your hands or fingers touched to the metal cpu casing
plugging in and plugging out cords and ports to the cpu
moving or holding the cpu with your hands
You may ask, "Is the ground in the CPU normal?". Yes, like any other appliances, the ground or the static electricity that it produces is normal. It isn't very dangerous to your body either. But other highly experienced computer technicians reported that static electricity can damage peripherals on the CPU in a long-term.
Electrostatic discharge or ground of the CPU is so annoying. That's why I've experimented a way on how to remove the ground with a little research from the internet. This is what I've done and yes it's successful. It removes the ground or electrostatic discharge. Follow the steps below.
Materials Needed:
Wire
Grounding Rod (a nail, iron rod, steel bar, or grounding rod used by PLDT or internet/landline utilities)
To save money, these materials can be bought at a very cheap price in a junkshop or scrap metal buyers.
Step 1
In my case, I search for an extra or unused wire in my house. Any type of wire (but bigger wire is recommended) can be used. A bigger wire allows a wider path for the static electricity to flow out. In my case, I'm using the TW 2.0mm stranded wire (an extra wire I found in my house). Strip the small portion of the tip of the wire and connect it to the screw near the power supply.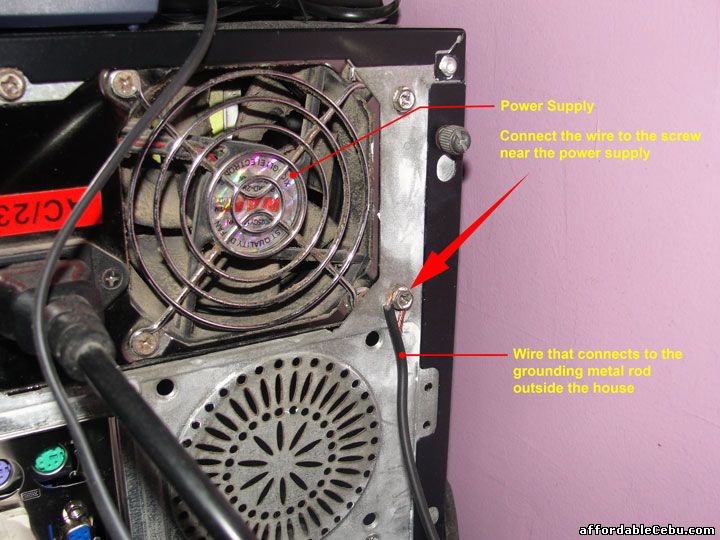 Step 2
Install the wire appropriately if possible to avoid wire clutters.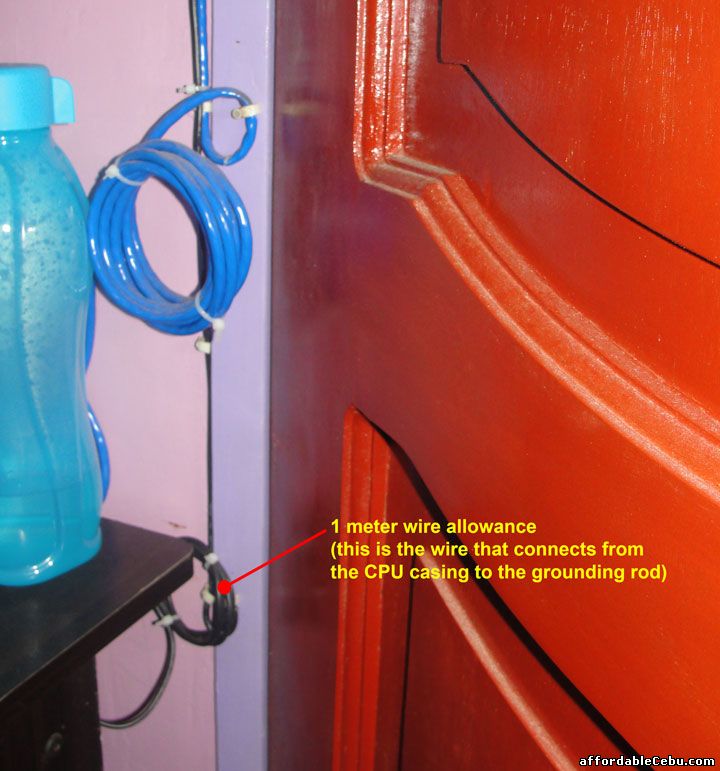 1 meter allowance is provided in case of wire damage and transfer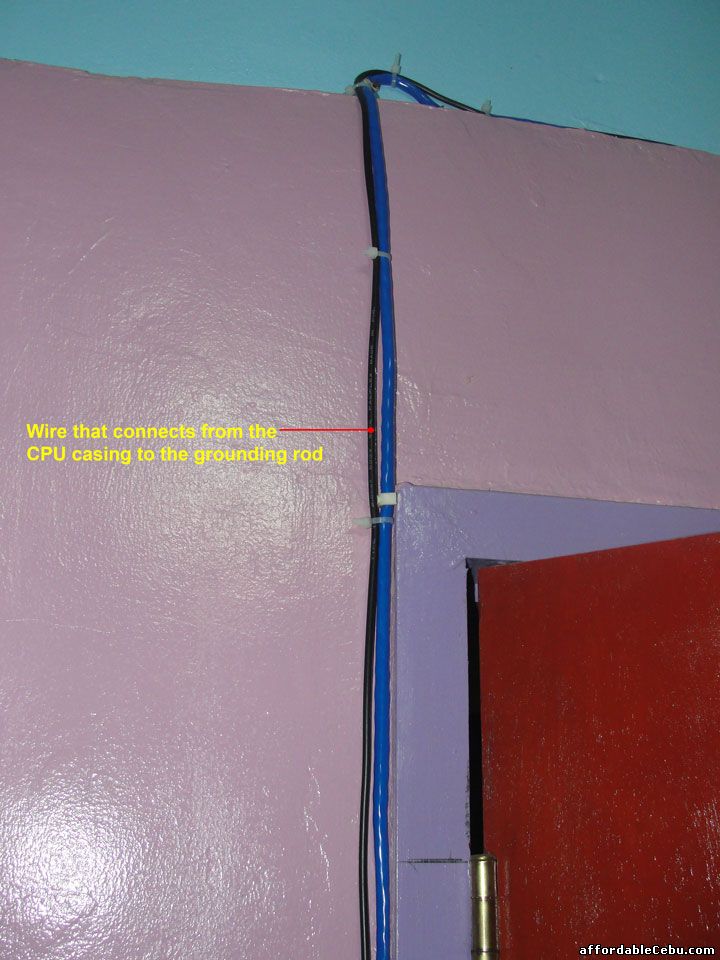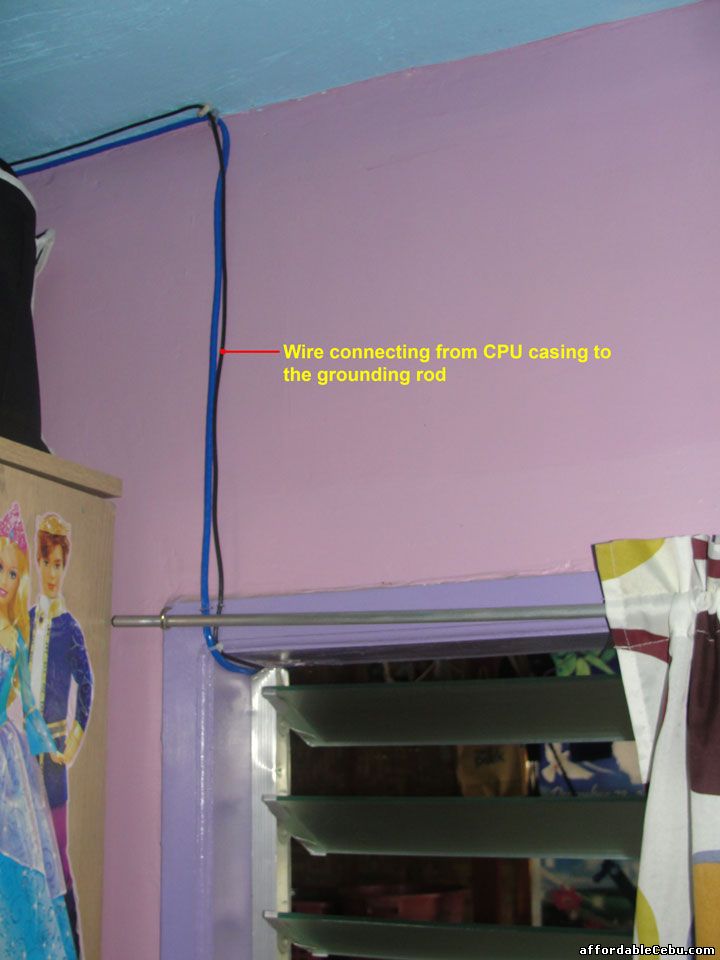 No other way out for the wire. So install it out through the corner of the window.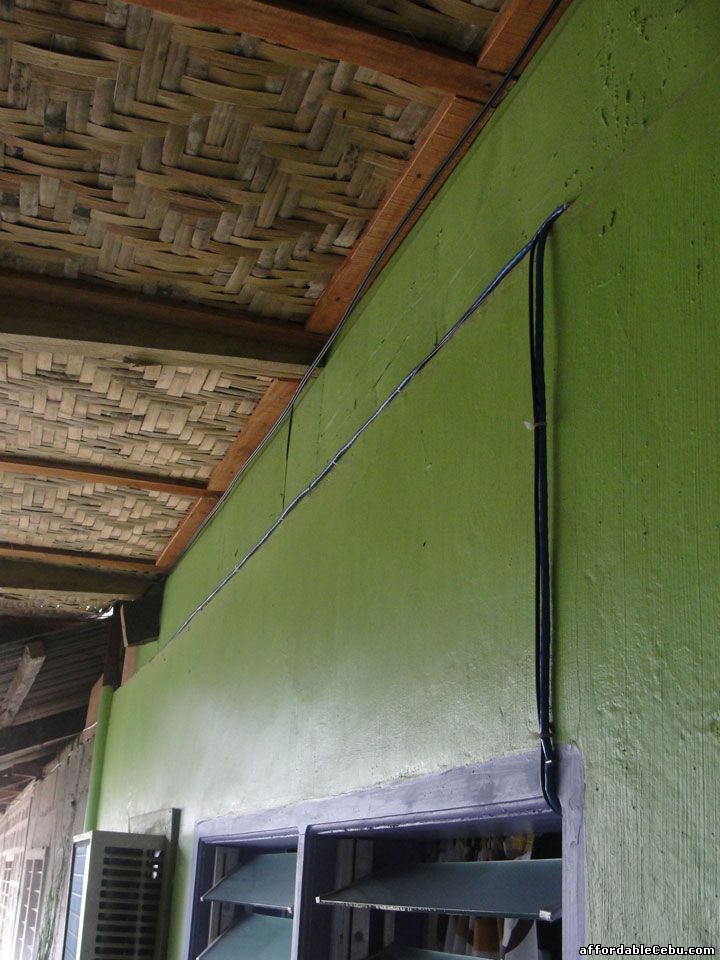 Outside the window. Wire goes through the grounding rod.
Step 3
Strip the end of the wire and connect or tie it tightly to the grounding rod.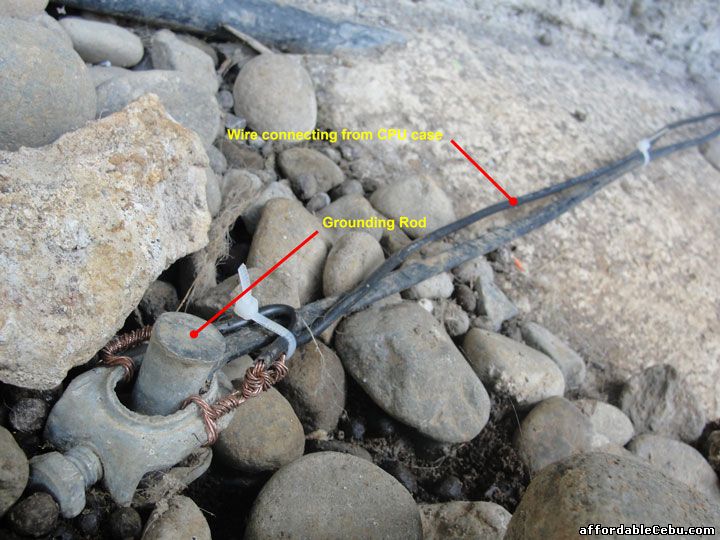 What you can see above is our PLDT grounding rod, it serves a dual purpose right now, a grounding rod for both my landline/internet and computer. The excess static electricity (ground) can now flow to this grounding rod.
Typical Set-up of a Grounding Rod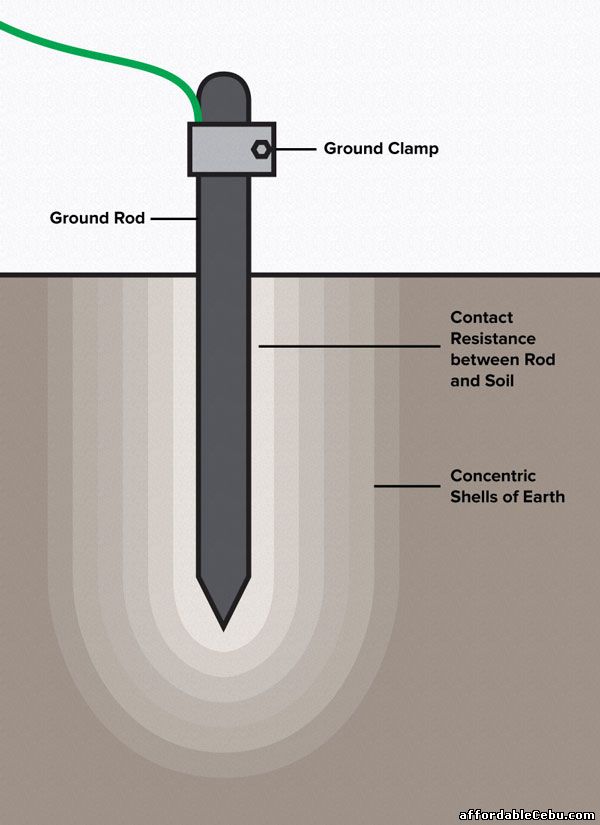 Grounding rod hammered to the ground soil.
In this way, I can now hold and touch my CPU casing without fear. I can even hug my CPU with my body naked ;o). This technique is also applicable to other appliances or electrical equipments in your home or office.
At first before I did this grounding method, I was thinking of connecting the grounding wire to a nail nailed on my concrete wall. I know it has the same effect to my method above but nailing can damage my concrete wall. So, I choose to connect my grounding wire to the grounding rod outside our house. In addition, grounding rod is more durable than a nail.
I know you also have other ideas on removing the ground of a computer CPU.