Italy Prime Minister Silvio Berlusconi Sex Scandal
News of alleged sex scandal of Italian Prime Minister

Silvio Berlusconi

is now escalating in the net. Berlusconi was charged of having sex with an underage teen

Karima El Mahroug

, also known as "Ruby Heartbreaker" or "Ruby the Heart Stealer".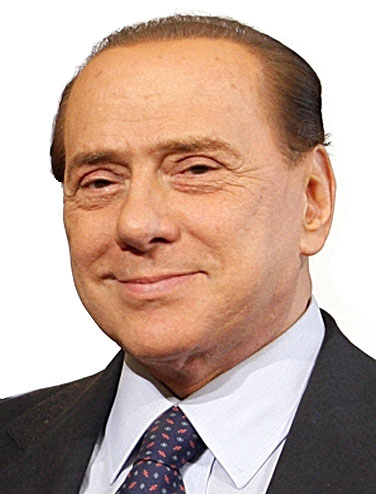 Picture of Silvio Berlusconi (Italy Prime Minister)


In the trial, the prosecution claimed that the 17-year old Miss Mahroug was having sex and got paid with the 74-year old billionaire and Italy's Prime Minister Silvio Berlusconi.


Picture of Karima El Mahroug


The prosecution has an evidence to testify their claim. They said that Mahroug stayed frequently in Berlusconi's villa at Arcore outside Milan between February and May 2010. The prosection have wiretaps or recorded conversations between Mahroug and Berlusconi that indicate that she had sex with Berlusconi while staying there.

Berlusconi denied the sex scandal allegations. He did not know Miss Mahroug was a minor. Miss Mahroug supported what Berlusconi said. She told that all what Berlusconi said were true.

While Deborah Bergamini, Berlusconi's former personal secretary, told to CNN that the sex scandal allegations are just part of the relentless campaign of the prosecutors to bring him down. Bergamini said, "He's hurt of course, but nothing of what is happening is coming unexpected on his part and on the part of the country. He knows very well that he is being under attack. He is used to being attack. And of course everytime this is hurting him. He is a man, a human being".

This sex scandal trial is an opportunity for the opposition to demand Berlusconi to step down from the position.

The legal process may take a longer duration. Italy has three (3) degrees of legal judgment process: tribunal, court of appeal and the supreme court. Paola Severino, a Criminal Law Professor in Italy said, "I think it will be possible that the duration of this 3 degrees will be... 4 or 5 years."

Even if some Italians want to immediately convict Berlusconi, he is still innocent until proven guilty. Berlusconi is a fighter and unlikely to go until he is pushed. For now he has the numbers in Parliament even he is losing points with the public.
Warning! When posting comments, strictly observe correct spelling. Avoid incomplete words such as TY (as Thank You), Pls as Please, gud as good, dpt as dapat, etc. You can comment in English or Tagalog. If you will not follow this simple instruction, your comment(s) will not be accepted or published.