The rapid growth of the world's information and other services in the internet requires people to utilize a wider variety of telecommunication products and services. No other company in the Philippines that offers the largest and most diversified range of telecommunications services other than PLDT. The Philippine Long Distance Telephone Company (commonly known as PLDT) is the
largest telecommunications company in the Philippines
according to their official website, www.pldt.com.ph.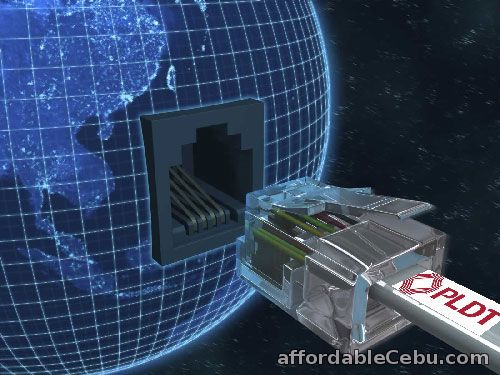 Last two years ago, there are four major players in the telecommunications industry in the Philippines;
PLDT
,
Digitel
,
Globe
and
BayanTel
. In March 2011, PLDT acquired Digitel which made the company stronger and bigger. And here some figures to prove PLDT's dominion among other telecommunications providers in the Philippines:
In terms of net income:
PLDT - PhP 39 billion (2011)
Globe - PhP 10 billion (2011)
BayanTel - PhP5.76 billion (2011)
In terms of broadband subscribers:
PLDT - 2,021,004 subscribers (2010)
Globe - 1,006,460 subscribers (2010)
Bayantel - 130,000 subscribers (2010)
Other facts and figures (as of 2011) making PLDT as the largest telecommunications company in the Philipines:
Number of Cellular Subscribers - 63,696,629
Number of Fixed Line Subscribers - 2,166,295
Number of Stockholders - 2,181,823
Number of Employees - 34,116

Wireless - 8,043
Fixed Line - 11,409
BPO - 14,664
PLDT's market capitalization (as of June 22, 2012) reached to PhP 525.45 billion. This is the highest among all public-listed companies in the Philippines, making PLDT as the most valuable company in the Philippines, over 30% higher than SM Investments Corporation and over 70% higher than Globe. Globe has PhP 139.80 billion market cap as of the same date.
Let's take a glimpse of the Philippines' largest telecommunications company - PLDT by knowing its brief profile.
Philippine Long Distance Telephone Company (commonly known as PLDT) was incorporated in the Philippines on November 28, 1928 after the merger of four US-owned telephone companies, namely, Panay Telephone and Telegraph Company, Philippine Telephone and Telegraph Company, Negros Telephone and Telegraph Company, and Cebu Telephone and Telegraph Company. In 1967, General Telephone and Electronics Corporation sold the effective ownership of PLDT to a group of Filipino businessmen.
PLDT is a telecommunications service provider in the Philippines. Through its 3 major business groups - fixed line, wireless and information and communications technology - PLDT provides a largest and most diversified range of telecommunications services across the Philippines' most extensive fiber optic backbone and wireless, fixed line and satellite networks.
PLDT's subsidiaries and affiliates include:
Telecommunication service providers:
Smart Communications, Inc.
PLDT Clark Telecom, Inc.
PLDT-MaraTel, Inc.
PLDT Subic Telecom, Inc.
PLDT Global Corporation, PLDT-PhilCom, Inc.,
Smart-NTT Multimedia, Inc.
ACeS Philippines Cellular Satellite Corporation
Bonifacio Communications Corporation
Integrated information and communications technology provider:
On March 29, 2011, the Boards of PLDT and JG Summit Holdings, Inc. (JGS) approved the acquisition by PLDT of JGS's and certain other seller-parties' ownership interest in Digital Telecommunications Philippines, Inc., which is the 100% owner of mobile brand Sun Cellular operator Digitel Mobile Philippines, Inc., representing approximately 51.55% equity stake through share sale and issuance of zero-coupon convertible bonds and intercompany advances.
PLDT is led by one of the richest men in the Philippines, Manuel "Manny" V. Pangilinan. He currently sits as the Chairman of the company.
Do you admire PLDT as the Largest Telecommunications Company in the Philippines?