A 6.8 magnitude earthquake hit Negros Oriental, Philippines in February 6, 2012. It brought damage to houses, properties and infrastructures in the area. News reported 13 people died, as many as 40 people missing and destroyed more than 30 houses.. Look at the pictures below and imagine how the earthquake destroyed some properties and how it provoked fear to the people in Negros Oriental.
These pictures are credited to
Hulagway ug Kasikas sa Dumaguete
.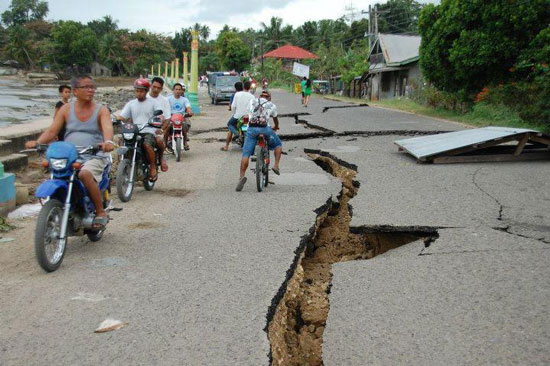 The earthquake cracked the road in Guihulngan, Negros Oriental
Another cracked road in Negros Oriental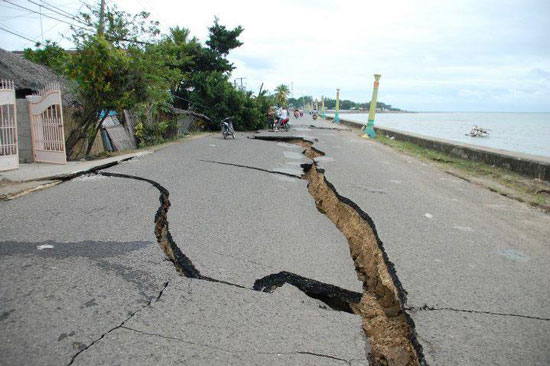 The quake cracked again the road near a seashore in Negros Oriental.
The Negros Oriental provincial government is probably preparing for road repairs and construction due to the earthquake.
Earthquake has no mercy in destroying the "Our Lady of Lourdes" chapel in Lo-ok, Negros Oriental.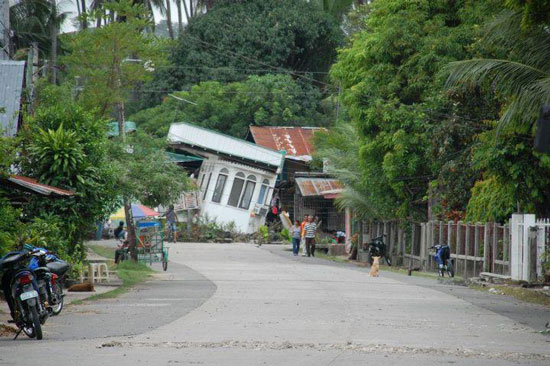 The earthquake tilted a house in Negros Oriental.
Again, the earthquake had no mercy destroying chapels in Negros Oriental.
A danger in a bridge. The quake almost collapsed the bridge in Negros Oriental
A long cracks in the road of Negros Oriental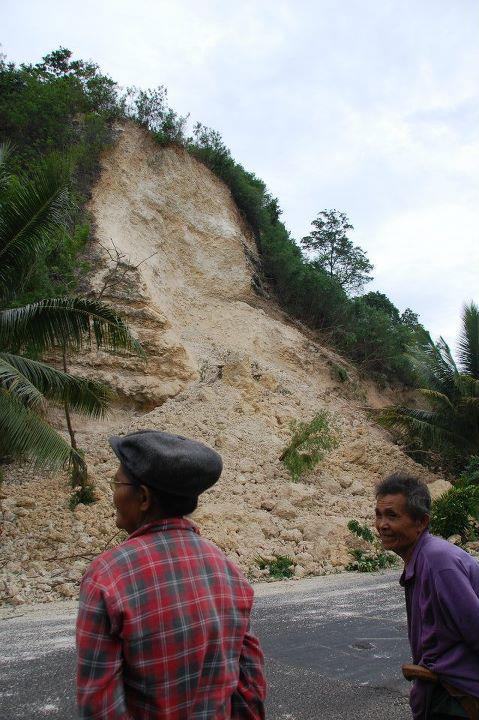 Earthquake caused landslides in Negros Oriental
Another landslide in Negros Oriental
The quake destroyed another chapel in Negros Oriental
The earthquake destroyed some houses in Negros Oriental
See how the quake destroyed this parking lot in Negros Oriental
I think the Negros Oriental provincial government has lot of work to do in reviving those infrastructures destroyed by the earthquake.
more pictures and updates coming soon...