As I was coding a new website today at 11:45am, I felt something different in the wall of our house. My wife was terrified and said, "Linog!, linog!, linog!" (In English, linog means earthquake). I was also terrified by the shaking of the Earth we live in. Earthquake struck here in Cebu.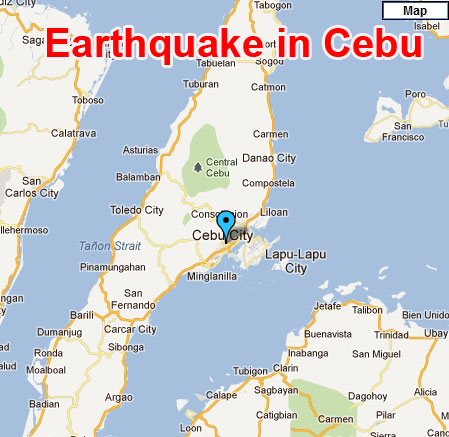 Map in Cebu
As we felt the earthquake, we went into the main door, seeing the outside environment, making sense of the shaking of the ground and feeling nervous on what might happen if this earthquake will strike so hard. What I thought at that time was that this earthquake will only not be so intense. I was already aware of the recent successive earthquakes happened in Samar, Philippines. Yesterday, Samar recently experienced four (4) earthquakes with intensity 5 recorded as the highest magnitude. I always read latest news from Google.
I didn't know the real strength of the earthquake. It might be intensity 3 magnitude. No damages happened. We felt just the shake of the ground. It was also the time I stopped coding my new website:
Top Business-Finance Website
. It was like the Earth stood still for 30 seconds.
And this time that a real earthquake happened in our place here in Cebu, Philippines, My wife and I are already prepared whatever disaster might happened. It was the will of God who among the 7 billion human lives he will take back.
Few minutes after the shocks (earthquake movement), we felt again a mild shaking of the ground. As I was sitting in my chair, I felt like I had been carried away by small waves in the sea. My computer LCD monitor shook a bit and danced without music.
What a terrible experience!
This was my article post just few minutes after we felt the earthquake. I decided to post this because I'm scared to what this successive happening of natural disasters meant. The earth right now is acting abnormal. Not only brought by global warming, the earth is suffering from corrupt souls who are not afraid of doing evil things and forgetting God in their lives.
Take note also, that this earthquake happened in this date February
6
, 2012. Number six (6) means something. I don't know how you could interpret that.
If you ask the Philippine Institute of Volcanology and Seismology (Phivolcs) why did Cebu experience this earthquake. They would probably answer, "the earthquakes were caused by the movements along the Philippine Trench".
If you are in Cebu, did you also felt the earthquake? What did you feel during that time?
---
I've gathered some pictures of the earthquake experience in Cebu and in other parts of the Philippines. Here they are: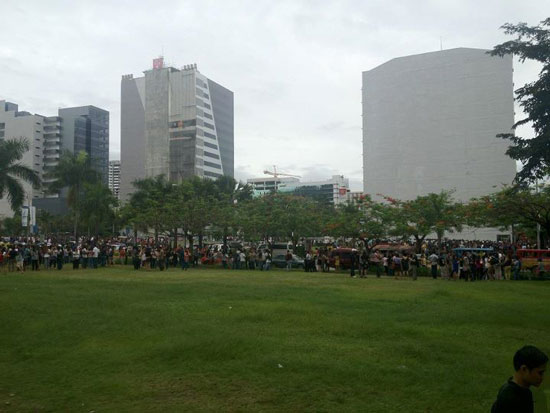 Staff and employees in Asiatown IT Park, Cebu went out from the buildings.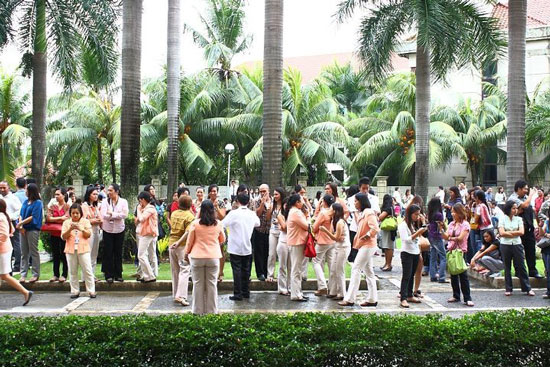 Employees in Asiatown IT Park, Lahug, Cebu gathered outside their office buildings.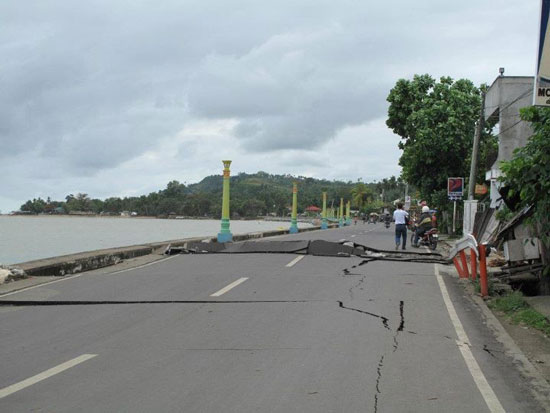 The earthquake cracked the road in Negros Oriental
---
Here's a video uploaded by
pochacco
in Youtube. Look how terrified the people in Cebu are. They ran and walked in fear.
---
Another video from
Mark Nicholas Orongan
. Look how the earthquake provokes intense fear to the people in Cebu.
---
A video by Kuya
Bricks Lim
with
Allan Jean Cuyag
. Look at how the people panicked in Pasil, Cebu. They heard Tsunami warning in the news. That was why they watched the river to see a sudden increase of water level.
---
Residents in Balamban, Cebu spotted sudden increase in sea level (credit to Irene Nipaya, Lan Ono and Roldan Lucero). Date: February 6, 2012 | Time: 4:17pm
---
This terrible event is not really funny in the Philippines. Please avoid making jokes about this quake in the Philippines.
---
More pictures (credited to Gene Liobe Belza) of the earthquake experience in Negros Occidental: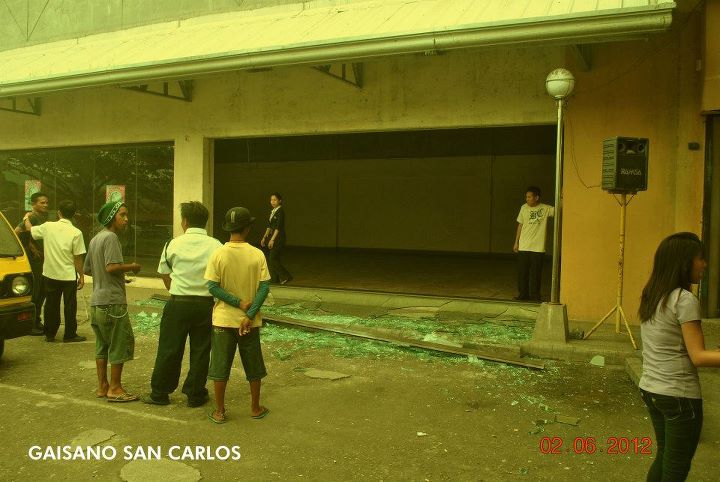 The quake shattered the glass window of Gaisano San Carlos Mall, Negros Occidental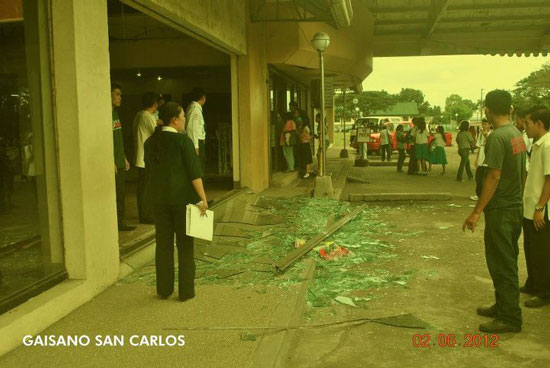 Some residents in Negros Occidental evacuated their homes after they felt the quake.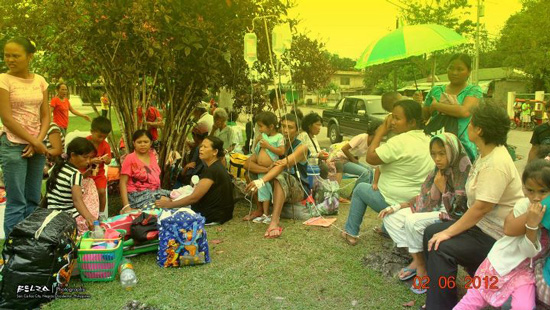 A child patient in the hospital evacuated outside a hospital in Negros Occidental
Another evacuees
Residents in Negros Occidental walked with fear in the streets.
Residents in Negros Occidental flocked carrying some food for consumption
To view more pictures during and after the earthquake in Negros Oriental and Negros Occidental just click here:
Pictures of Earthquake in Negros Oriental
.
Pictures of Earthquake in Negros Occidental
.
---
News reports around the world:
Foxnews.com reported today that the earthquake killed 13 people and left 29 people missing in Negros Oriental, Philippines. Landslide in Guihulngan, Negros Oriental buried as many as 30 houses. It triggered another landslide in Solongon, La Libertad, Negros Oriental
Washingtonpost.com reported today that the quake killed 13 people and 40 are believed missing.

More pictures, videos and updates coming soon....