Whitney Houston Ghost?
I am not supposed to tell this but it seems that it's so awkward and I cannot sleep not to tell this.

Before I slept last night (February 11, 2012 – Philippine time), I was listening some of my favorite music in the radio while working in my computer. The MOR 97.1 radio station played some Whitney Houston's music hits. I liked them very very much. Whitney's music always touches my heart. During the previous years, I even watched most of her movies. I was an avid fan of Whitney.



Then at 1:00 am, I slept. I had a deep sleep.

Unconsciously, an image of the face of Whitney Houston appeared in my mind. It was like a 5-second glance of her image inside my head. I dreamt about her. She was like a ghost in my dream. I didn't know why she appeared in my dream.

In the morning, I woke up and told my wife about my dream of Whitney Houston. She laughed at me and said, "It's just a memory of your mind and triggered after you listened your favorite music of Whitney".

Then at 9:00am (February 12, 2012), I turned on my computer and surfed to the internet and bangggg…….. I saw Whitney Houston in Yahoo's homepage. It was reported that she died. Reports said the cause of death was still unknown.

Did you know what I feel after I read the news? I felt shaky and got goose bumps. I was so terrified of the news about Whitney Houston. And then, I realized why she appeared in my dream.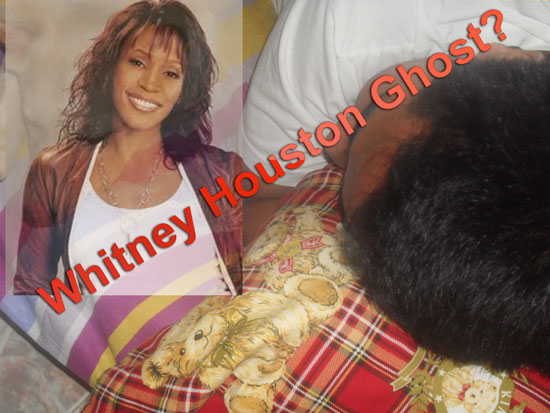 Every time I have special people in my heart died, they always appear in my dreams. I don't know the psychological reasons why I have this kind of ability. Examples of the people who appeared in dreams were: my two Grandmothers, Grandfathers, and some old people in my neighborhood.

I'm scared of this kind of phenomenon. They're like ghosts in my dreams.

If you read this, I want to ask your opinion why do I experience this kind of paranormal event. Do other people have this kind of experience? Your comments can enlighten me.
Warning! When posting comments, strictly observe correct spelling. Avoid incomplete words such as TY (as Thank You), Pls as Please, gud as good, dpt as dapat, etc. You can comment in English or Tagalog. If you will not follow this simple instruction, your comment(s) will not be accepted or published.
Total comments: 3
0
Spam
2
vanessa
(13 June 2012 4:07 AM)
well i had the same thing as a kid maybe you just really miss her.
0
Spam
1
Lina
(13 February 2012 0:17 AM)
you have a great psychic ability. It seems you can intercept the other world. Develop it. Whitney Houston ghost is real. Many people experienced the same you had.