This situation applies to foreigners (e.g. American, Australian, Chinese, Japanese, etc.) who have Filipino wife. The Filipino wife owns a condo here in the Philippines. What will happen to the condo if the Filipino wife dies? Can the foreigner (husband) inherit the condo?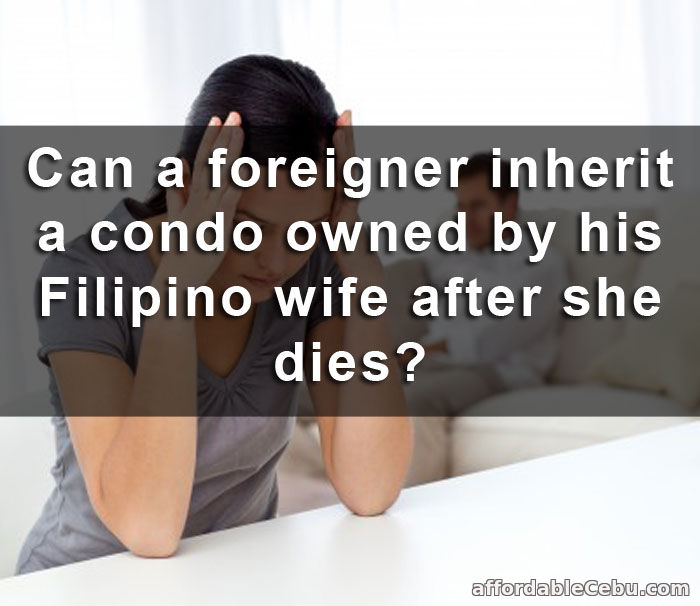 Answer
Yes
. The foreigner can inherit the condo. That's one of the exemption under the Constitution. It's called "
hereditary succession
".
Just an advice. Those foreigners out there who have Filipino wife who owns a condo, please don't kill your wife to get their property, ok?