You might bought a house and have been living there for almost three years. A year ago you might discovered a lot of problems or defects with the house such as leaking plumbing, clogged toilets and a busted pipe to name a few. Thought the developer has been sending their repairmen to fix the problem, it has been one inconvenience on top of the other. Can you claim damages because of the hassle and hazard this has caused them?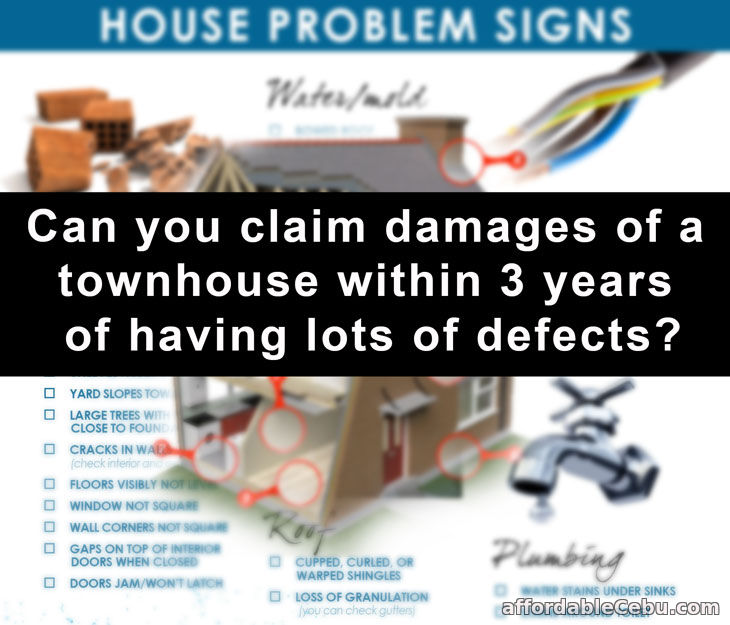 Answer
Yes, you can claim for damages. But you must consult your contract whether it is within the warranty. Because there are issues involving specifications that might be violated by the developer or contractor.
So, you can file a case against the developer or the contractor.
And take note. You have to consider the fact that sometimes there's a normal wear and tear, depende rin how you use the property. But if it's normal use and you can prove that the defects were really from the start. Parang substandard yong paggawa nila ng house, maybe you can complain against the developer.
What about those contracts that indicated "as is where is"? When the developer sells that, does that mean the seller of the house and lot is warranting that whatever it is kahit may mga sira yan, ikaw na bahala?
Yes. Because you're aware of the condition.
So, if you're a buyer, it's very important to really read the terms and conditions of the contract.