I bought a new basketball ball a week ago. We used the ball just a few times and one day to my surprise, the rubberized surface that covered the ball had been detached/damaged or removed. I would not wonder why this ball would easily wear out. I bought this at a very cheap price in a local chinese store. Probably, this ball is a china-made. Because I want to save money, I've made up my mind not to buy a new ball. Instead, I will just repair the damaged ball. So here's the way I repair the detached surface of the ball:
Material(s) Needed
You only need either an
Instant Glue
(Mighty Bond, Diamond Bond, Super Glue, or any type of instant glue) or
Contact Cement (Rugby).
This glue costs for only Php 6.00 ($ 0.13)



Contact Cement (locally known as Rugby)
The contact cement contained in a bottle costs for around Php60 to Php80 ($1.35 to $1.80).
1. Prepare the ball. Clean each surfaces including the detached surface.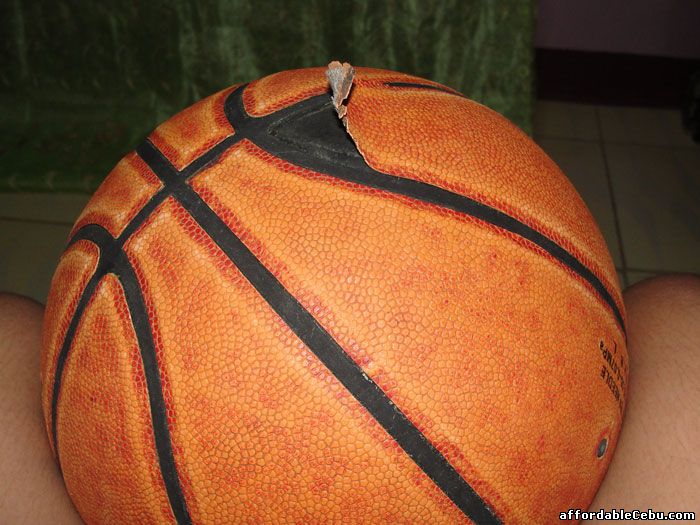 2. Open the Instant Glue. Use the sharp pointed-tip of the cap to inject to the aluminum-cover of the Instant Glue.
3. Apply a minimal amount of Instant Glue to the detached surface of the ball. Then attached the surfaces with a thumb or fingers. Press with your fingers the glued surfaces in 3 minutes.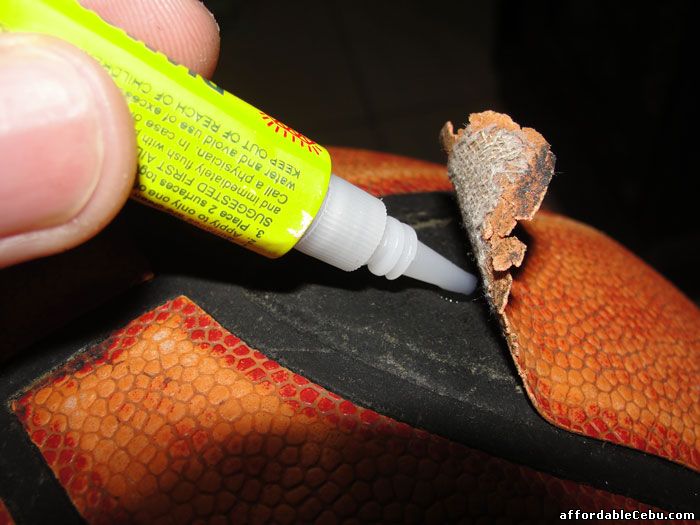 4. The sides of the surface might not be properly attached. So, apply them with Instant Glue and press with your thumb or fingers. Let the glue dry for 10 minutes.
There you go, your basketball ball has now been repaired.
WARNING

: Instant Glue can cause severe eye injury and bonds skin instantly. In case of skin bonding, quickly flush with water and avoid use of excessive force to free bonded area. In case of eye contact, hold lids open and immediately flush with plenty of water for at least 15 minutes. Call a physician.
Basic Application on How To Use Instant Glue:
Make sure surfaces where you want to apply the Instant Glue are clean and dry
Apply to only one of the surfaces with small drop.
Place two surfaces together quickly.
Do you have any other tips on how to repair a damaged or wear-out basketball ball? Share it to us in the comment below. Don't forget to like this page or share this with your friends.